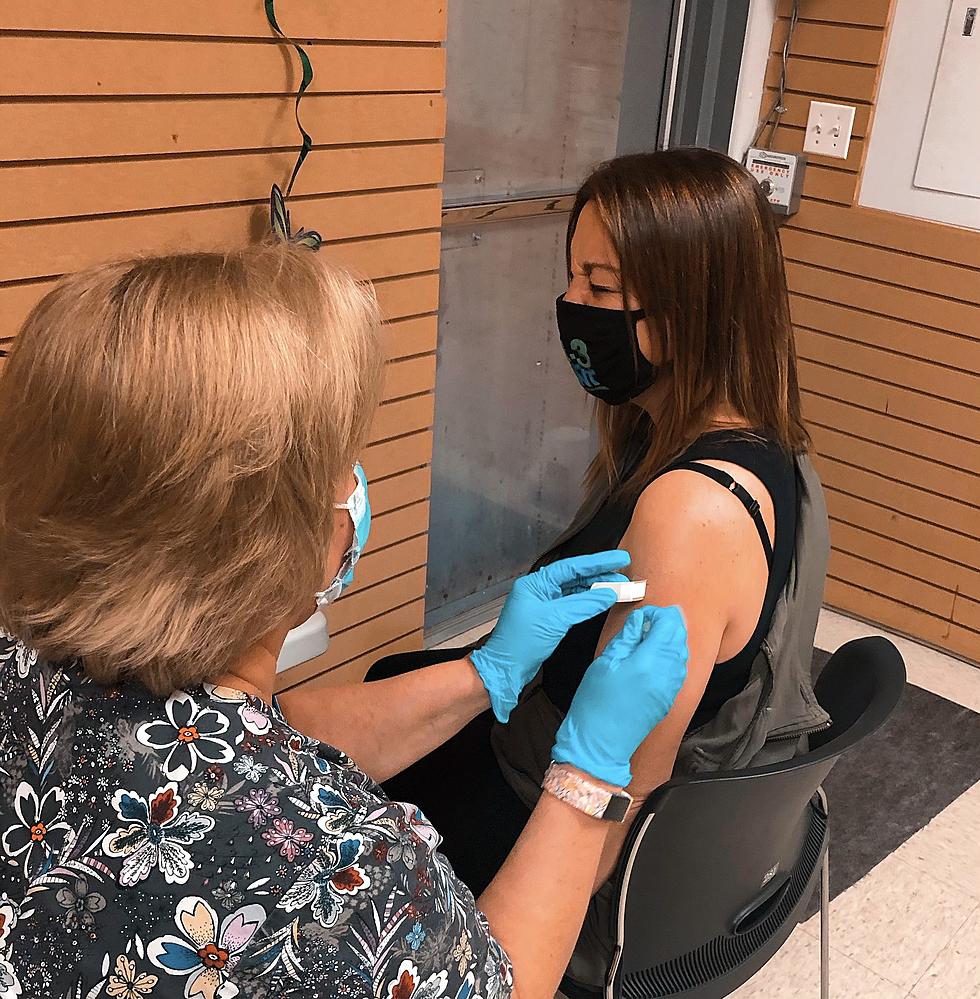 More Vaccines Coming New Jersey A Third COVID Shot May Get Approved Today
Shannon Holly Getting COVID Shot                  Photo credit: Shannon Holly
I know there are lots of people out there with compromised immune systems that have been waiting for the protection of a third COVID shot.  My daughter's boyfriend is one of them, not being able to see her in over a year.  Today is decision making day about that and a lot of people are waiting for the big answer. Here is what we know so far:
Listen to Shannon Holly mornings on 94.3 The Point and download our free 94.3 The Point app.
If the FDA gives the OK for the third shot, additional shots will go into the arms of immunocompromised Americans that need the protection the most.  Studies have shown that individuals have not had strong immune responses to the first two vaccines leaving them vulnerable to the virus and the variant.  Of course this is a matter everyone wants to address before winter when COVID seems to take a stronghold.
Protections have been particularly low in transplant recipients, cancer patients and people on medications that suppress their immune systems.  That third shot for those people will hopefully give them the protections that others get with just two shots.
If the FDA says yes to the third shots today (which we expect that they will), it's up to the Advisory Committee on Immunization Practices, the Centers for Disease Control's expert advisory panel, to make its own recommendation of who gets it.
Studies show that a third booster shot could increase antibodies in an immunocompromised person by up to 50%.  Fingers crossed for all those waiting today.  Of course we will keep you up to date with the latest on our free 94.3 The Point app!
Stay Healthy: Here are 25 natural ways to boost your immune system
The States Where People Live The Longest
Read on to learn the average life expectancy in each state.
."}" data-sheets-userformat="{"2":33554688,"11":4,"28":1}">
Goosebumps and other bodily reactions, explained
KEEP READING: 15 Natural Ways to Improve Your Sleep