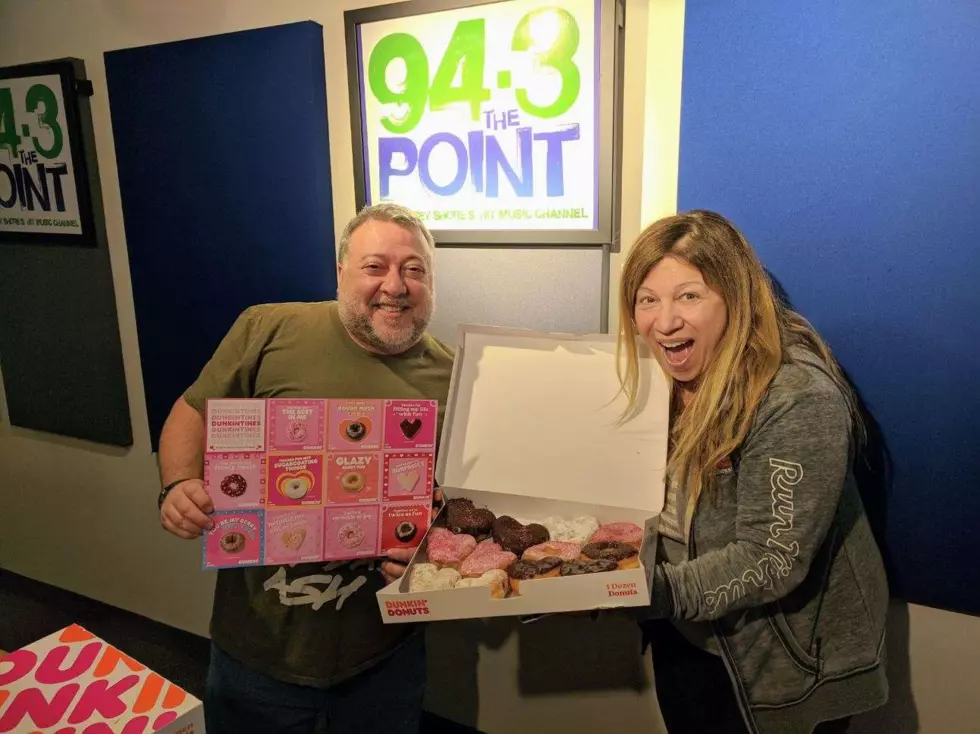 Wait — Did Lou Just Get Me Dunkin' Valentine's Donuts?
(Photo courtesy of Miz and Janine from Dunkin')
Don't worry...he stopped short of feeding them to me, lol.
I can't think of a better way to kick off Friday (Valentine's Day) than to bring in some yummy heart-shaped donuts for your co-workers, or to have some waiting for your significant other with their morning coffee :)
Or how about bringing some Dunkentines to your kids....or even their whole class at school (better yet, butter up the school front office and principal with these special donuts, lol!) They even have adorable little V-Day cards you can give out to your special someone!
You BETTER have something wonderful planned for the evening, but Dunkin's got your morning or afternoon covered -- make sure you get a midday Valentine's pick-me-up with a Pink Velvet Macchiato! Fabulous!!!
Thanks to Dunkin' Ambassadors Miz and Janine for stopping by to get us in the Valentine's Day mood :) We love you, Dunkin'!