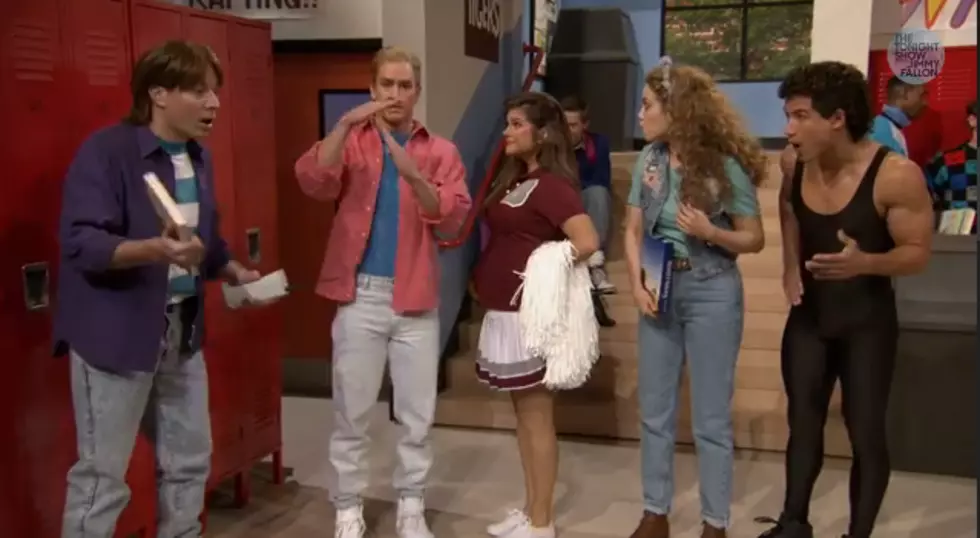 WATCH: Jimmy Fallon Reunites Cast of Saved by the Bell
NBC via YouTube
His latest skit is just as awesome, and if you were a 90s kid, you HAVE to see it!
Watch as Jimmy goes back to Bayside High and joins the cast of 'Saved by the Bell!'
The craziest part, with the exception of Zack Morris suddenly having a few lines on his forehead, they all look EXACTLY the same (okay, maybe Mr. Belding has put on a few, but he's STILL awesome!)
Of course, all the iconic SBTB moments were included, like Jessie yelling 'I'm so excited!', Slater rocking ballet tights, and a "Hey, hey, hey, hey, what's going on here??' from Mr. B!