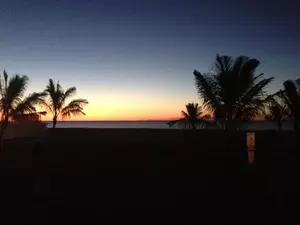 What's The One Can't Miss Summer Stop For Locals?
Lou Russo, Townsquare Media
Despite what Game of Thrones fans might tell you, it's summer that is actually coming, and for many Shore residents, that means avoiding certain towns on certain days.
If you live at the Jersey Shore, you've do it. We all have. We look at the forecast, see that a good weekend is coming and we say to ourselves, "Can't go to (insert beach town here) today".
But there are some places that blow that habit right out of the water. There are places that you must visit at least once or your summer is not complete. We want to know what that place is.
It could be a beach or a boardwalk. It could be a restaurant, or a family attraction. Whatever it is, it's the one place that you would brave the traffic, congestion and the parking space challenge to get to.
So let us know.   Even though you have the knowledge of a local during a Jersey Shore summer, what's the one place you won't miss this summer?
More From Monmouth & Ocean Counties