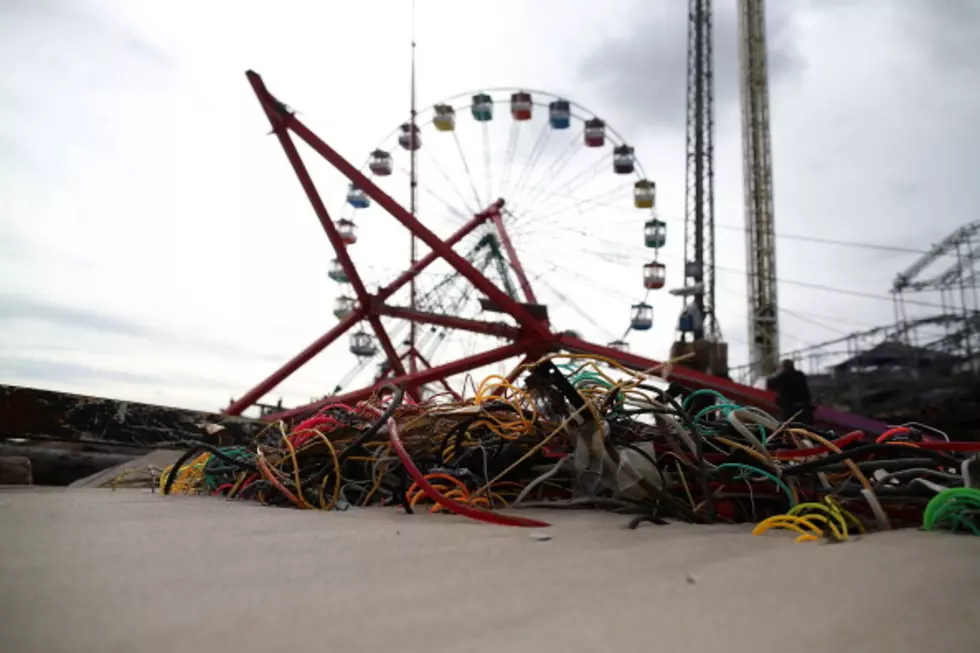 Why Didn't Seaside's Piers Survive Sandy?
Mark Wilson, Getty Images
The image of the the Star Jet Roller coaster demolished and submerged.in the Atlantic is one that we'll never forget. But why didn't Seaside's pier survive when other area piers did. Here are some of the answers.
The first answer is an obvious one and that is Mother Nature. The storm slowed down as it moved north, where its longer stay caused far more destruction. Surging tides were higher and were sustained at near-peak levels for a longer duration near Seaside Heights than in Atlantic City for example.
More importantly though, the biggest downfall for Seaside's Casino and Funtown Piers was design.
Commercial piers like Steel Pier and others in Atlantic City are made of concrete and are designed to support buildings. Made of timber, Casino Pier was built in phases starting in 1938 and never underwent a complete reconstruction like Steel Pier.
Will Seaside rebuild with concrete or go with a more stable type of wood? How would you like to Seaside's piers rebuilt? Leave your thoughts in our comments section below.