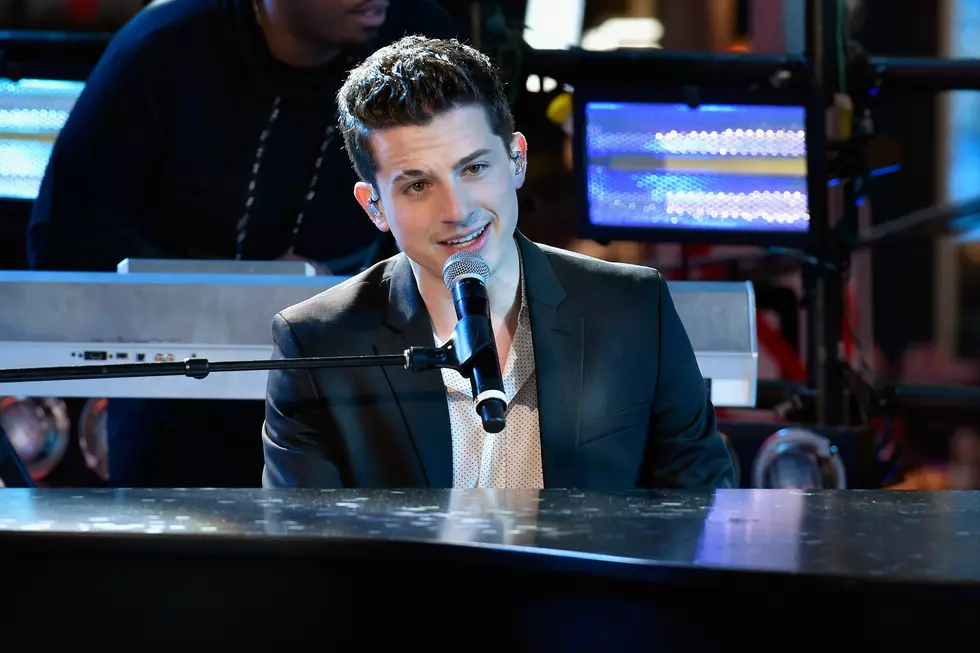 Wiz Khalifa Forgets to Thank Charlie Puth After Billboard Music Awards Win
Eugene Gologursky, Getty Images
Perhaps it was an oversight. Perhaps it was adrenaline. Maybe Wiz Khalifa forgot to write out an acceptance speech.
Still, it was hard not to feel like Monmouth County was a little bit dissed at the Billboard Music Awards in Las Vegas on Sunday night (May 22) when Wiz thanked everyone under the sun EXCEPT Rumson, New Jersey native Charlie Puth, who wrote "See You Again."
"See You Again"-last summer's No. 1 chart topper spending twelve weeks at No. 1- took the honor of  "Top Hot 100 Song" as well as "Top Rap Song." This was no small feat considering the competition, which included Paterson, New Jersey's Fetty Wap-who had two songs in the Rap category for "Trap Queen" and "679" AND the Hot 100 Song category for "Trap Queen."
Accepting the prize, Khalifa said: "First off, shout-out to all the other artists in the category, because I love those songs. Shout-out to everybody here because you worked really hard to be here. And the fans, thank you, guys. Shout-out everybody at Universal, Atlantic, my management, Taylor Gang, my family. My mom is here right now, my dad, my son Bash (I know you at home watching right now) and thank God, and, just peace and love, everybody, I love y'all. Thank you."
While we realize there are always omissions in acceptance speeches, it would have been nice to thank Puth for writing such a beautiful and touching song-a moving farewell to actor Paul Walker featured as a collaboration on the "Fast & Furious 7" soundtrack.
Puth was nominated for a staggering six awards, including  Top New Artist (Fetty Wap won that battle).
The 24-year old singer couldn't be on hand to accept the award because was performing in London. Puth is currently on tour in Europe, promoting his new album, "Nine Track Mind."  He did tweet out a "thank you" this morning with a sweet nod to his mother.
Congratulations, Charlie! You Made New Jersey Proud!