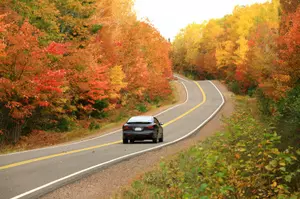 3 Of The Best Things About September At The Jersey Shore
ThinkStock
Whether you couldn't wait until it got here or you only let August go after a lot of kicking and screaming, September is here.
For those who love September, you don't need any halp. But for the rest of you, people like me, who never want to let summer go, I thought it would help to give you a few things to look forward to. Here are 3 great things about September at the Jersey Shore.
No sweat zone. Most days you can actually walk from the house to the car without sweating so much you need a shirt change.
A little more room. Room to park, room to walk, room on the beach, room on the roads,  and room at your favorite local restaurant just to name a few.
Sleeves are back. If you love your sweatshirts and sweaters and all the fall clothes in your closet, this is your time of year.
I hope that makes all the Jersey Shore summer lovers out there to feel a little better now that September is here. Enjoy!