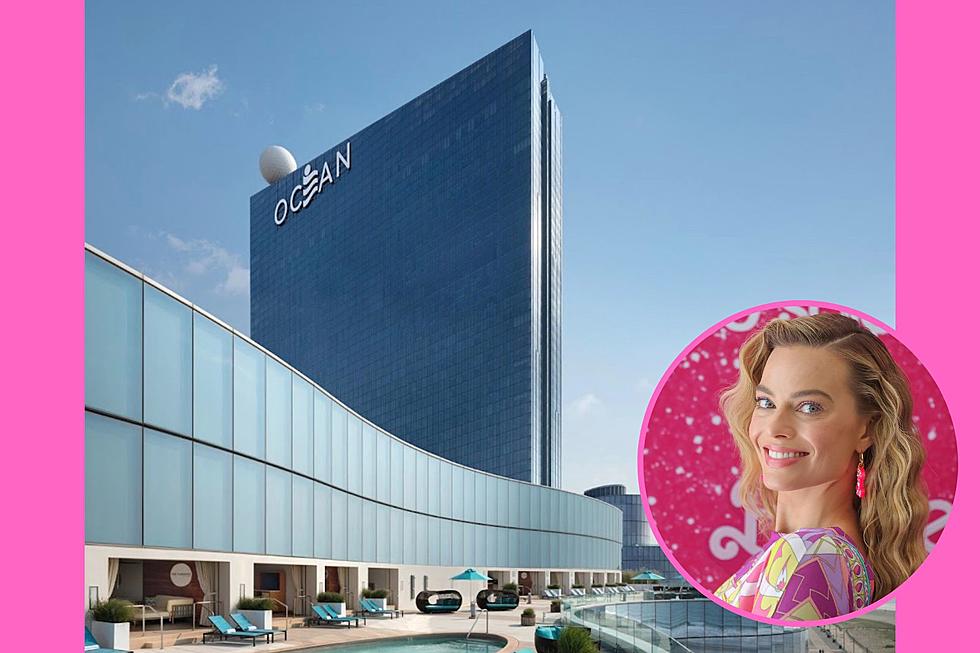 You Can't Miss The Ultimate 'Barbiecore' Event At Ocean Casino Resort
google earth/canva
If you're looking to celebrate Barbie week in style, Ocean Casino Hotel in Atlantic City has the ultimate Barbiecore party happening this week.
It's happening TOMORROW in Atlantic City and it's calling all the Barbie girls in New Jersey down to check it out.
The Barbie movie is releasing this week and there has been hype around this movie for MONTHS at this point. Now that the time is finally here, a ton of restaurants and brands have been proudly wearing their Barbie pink, especially Ocean Casino Resort in AC. Nola's Bar & Lounge is located inside the hotel and is hosting a Barbiecore Party for all the Jersey Barbie girls and guys!
Nola's in Atlantic City will be offering signature cocktails, photo moments, live music by DJ Freezie, and even a Barbie-styled drag performance by Crystal Envy and Vanessa Sky. This is the perfect way to celebrate a summer Wednesday in New Jersey!
This is going to be the ultimate pink party and the perfect way to celebrate one of the biggest movies of the year! I personally have already gotten my tickets to the movie, so this entire week I'm just looking for an excuse to talk about it. I also bought my tickets to Oppenheimer on the same day, so it'll be interesting!
What is "Barbenheimer"?
If you plan on getting tickets to the two biggest movies of the year, then you're hopping on the Barbenheimer trend. As we all know the Barbie movie will be in theaters this Friday, but the Oppenheimer movie will be opening on the same day.
A lot of people online have already gotten tickets to both shows and the best part is they couldn't be any different! There are so many memes online talking about the double-feature trend and fans couldn't be more excited! Girlfriends are bringing boyfriends to Barbie and then boyfriends are bringing the girlfriends straight into Oppenheimer.
If you're looking to celebrate the Barbie movie opening in theaters on Friday, you can get more info on Nola's website. It's all happening TOMORROW, July 19th starting at 10 pm!
Nashville, TN Airbnb Looks Like A Barbie Dream House
Barbie meets Nashville in this incredible Airbnb. Perfect for a girls trip, birthday trip, bachelorette party weekend, or any reason to love PINK!
Celebrity Barbies
Having your likeness immortalized on a Barbie is a badge of honor for any celebrity.