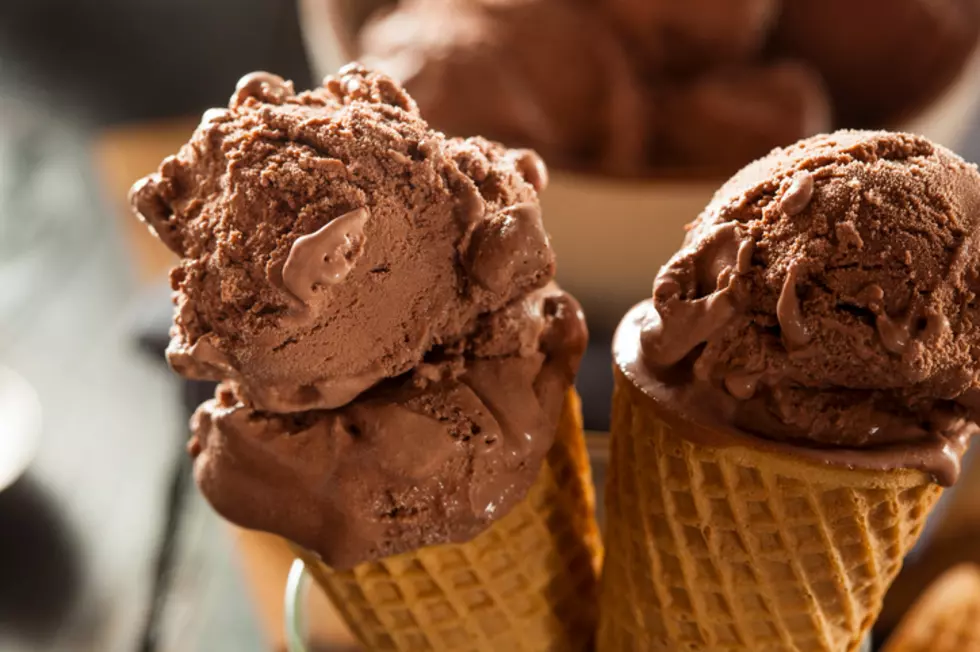 10 Sweet Jersey Shore Ice Cream Parlors
bhofack2, Thinkstock
Ice cream is always in season, but now that the weather is getting nicer, we're more likely to hit a local ice cream shop than grab a pint of Ben & Jerry's. Here are 10 awesome shore ice cream parlors.
Mint Chocolate Chip Brownie Sundae. Do we need to say anymore? Hoffman's is a Jersey Shore staple. Whenever you see that yellow awning, you know you're in for a real treat...literally.

Sundae's - Point Pleasant

One of 4 Sundae's locations, the Point Pleasant parlor is a mainstay on Route 88.

Day's Ice Cream - Ocean Grove

Day's has a huge selection of ice cream, ices and sugar free flavors. The soft vanilla ice cream is awesome. It is great to get in line after an event at the Auditorium. You always meet the nicest people, and the line moves pretty fast. You can walk up to the boardwalk to sit on the benches, or you can sit on the porch and eat it there.

Ice Cream Shoppe - Neptune

The Ice Cream Shoppe on Route 35 in Neptune makes their own ice cream. Their custom ice cream cakes are some of the best in the area.

Jersey Freeze has some of the best soft serve around. They also offer other food like burgers and waffle fries. Ever had a peanut butter milkshake? Try one!

Strollo's Lighthouse - Long Branch, Pt. Pleasant, Red Bank

While Lighthouse is well known for their Italian ice, the ice cream is amazing too. Whether it's a simple soft-serve on a cone, The Hurricane, float or simple sundae, Strollo's is legendary at The Jersey Shore. The Pt. Pleasant location was even featured on Bobby Flay's FoodNation!

Rich's II Ice Cream - Toms River

Simply put, hands down, some of the best ice cream ever made. Who hasn't enjoyed a "Richie Bar?"

All ice cream is home made, there's well over 100 different flavors, and endless toppings. Service is fast and friendly. You will never find "freezer burned" ice cream here.

Mrs. Walker's - Toms River

Mrs. Walker's is part of Jersey Shore culture. They have been around forever and are open all year. All ice cream is home made and if you haven't had an Oreo ice cream sundae you haven't lived.

Yo-Mon - Red Bank and Freehold

Let's throw frozen yogurt into the mix. Yo-Mon is a must at the Jersey Shore. Honestly, the best part is the unreal amount of "do-it-yourself" toppings you have to choose from.