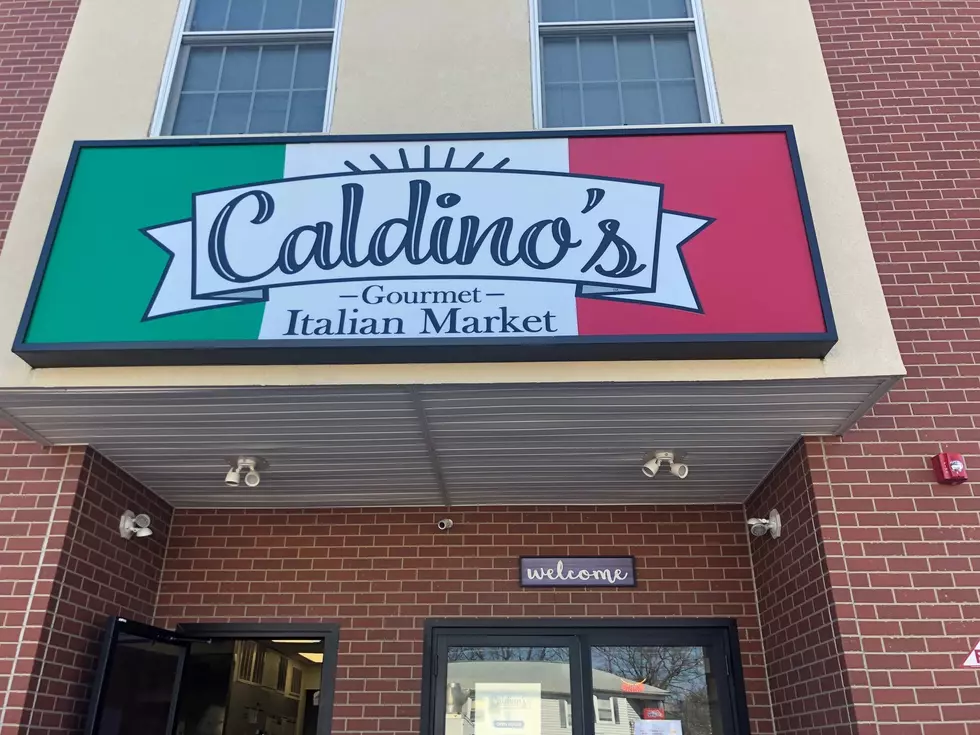 Delizioso! Have You Tried Caldino's Italian Market In Point Pleasant, NJ?
Lou Russo, Townsquare Media
I pass by it just about every day and I finally decided to stop into that recent addition to the Point Pleasant Boro area. And I learned a lot about Caldino's Italian Market on Bridge Ave.
For me, it's always great to visit a nice Italian market and that's just what Caldino's is. And the story of how it all came together is a really cool one. I spent some time with owner Dino and I really loved their story.
If the name Caldino's is ringing a bell to you, you're right. If you've been to a local farmer's market in the past 5 years or so, you probably remember the name from that awesome red, white, and green food truck with the amazing food. Yep, that was Caldino's.
It started with the food truck and now calls the parking lot area residents were using as a shortcut out of Dunkin Donuts home, and if you haven't been there yet, you're missing something. And it's a family affair, too!
Dino doesn't make a sandwich, he crafts one, the way an artist would do it. And by the way, their fresh mozzarella is absolutely amazing. That alone is worth the stop.
And bigger things are coming to Caldino's. Before long, you can look forward to an amazing new menu and some other surprises as well.
If you want to support a nice, new local business in Point Pleasant, then Caldino's is a good one to get behind. I'll tell you this. I'll be driving by a lot less and driving in a lot more.
Visit Caldino's at 2432 Bridge Ave. in Point Pleasant or visit their website.
Support your local businesses!
Listen to Lou & Shannon mornings on 94.3 The Point and download our free 94.3 The Point app.
Step Inside This Amazing Home In Brielle Straight Out Of A Movie
9 SHORE EATERIES SO GOOD THEY SHOULD BE FRANCHISED
Get To Know Lou's Partner Shannon Holly