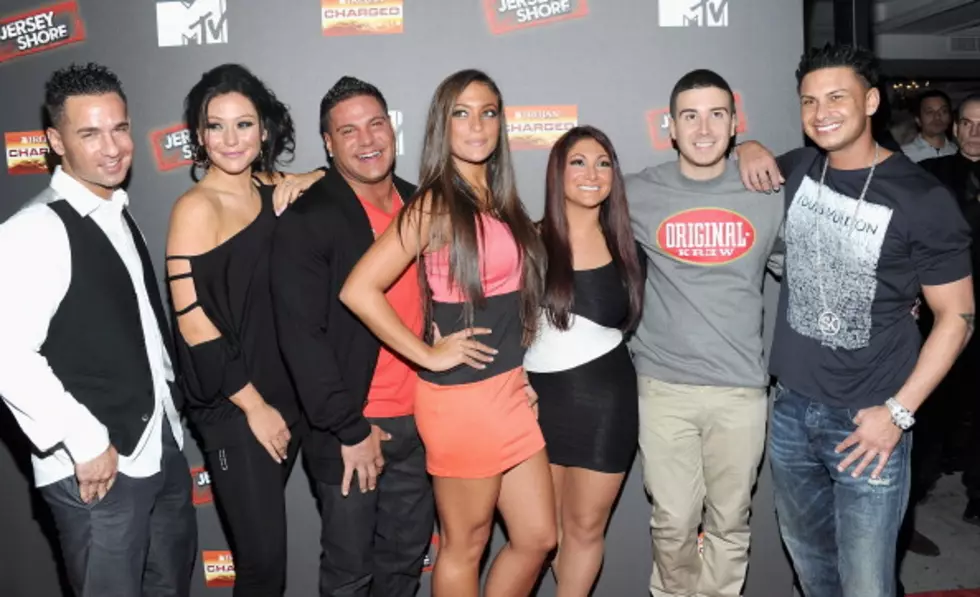 Cast Of "Jersey Shore" Doing The Right Thing [OPINION]
Jamie McCarthy, Getty Images
Whether or not you like the show or blame them for giving the Jersey Shore a bad reputation, what the cast of "Jersey Shore" is doing today on MTV is a good thing, and the right thing to do.
Think what you want about them, but, just like us and just like millions of tourists over the years, the Jersey Shore has been a place filled with joy and memories for them. It is a place for all of us to enjoy family and friends, find love, build relationships, and laugh and cry. And I'm sure they feel the same way, especially at a time like this.
Their star power, along with a star studded line-up, will help to raise a lot of money for our devastated friends, neighbors and family members. Some of the stars involved include Jay Leno, Pink, Demi Lovato, Britney Spears, Christina Aguilera and many, many others.
The event starts at 4pm today. The show is live from MTV's Times Square Studio from 11pm to midnight and that portion of it can be heard live on 94.3 The Point.