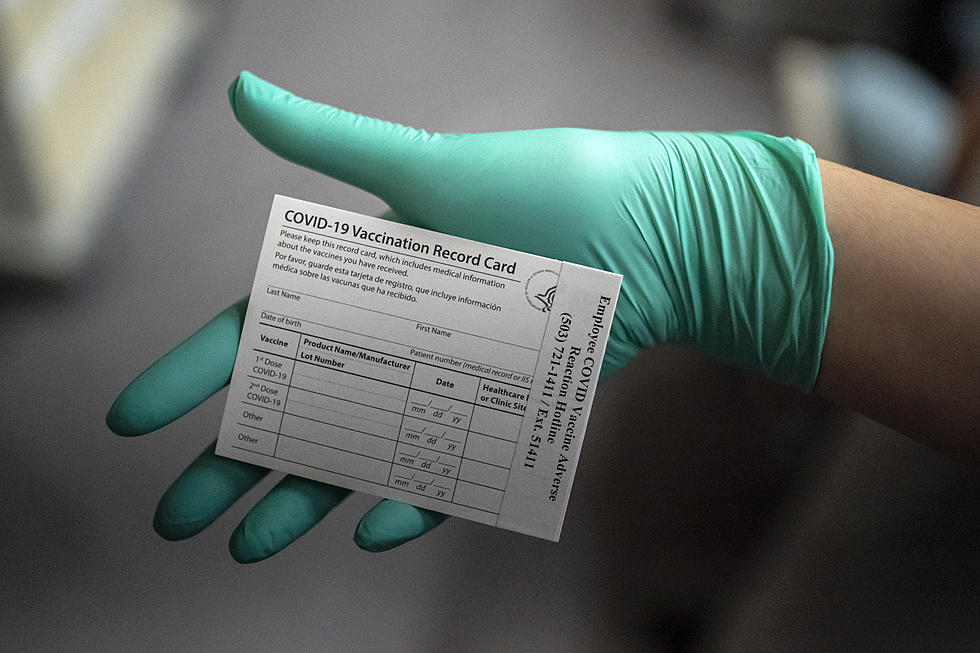 All Positives! My Surprisingly Pleasant Vaccination Experience In Lakewood, New Jersey
Getty Images
The light continues to get brighter and brighter at the end of the COVID-19 tunnel. As I wrap up another fun working week, I want to share a couple of positive Jersey Shore experiences I recently had.
If you missed it, on the air this week I mentioned that my 90-year-old grandparents are currently visiting from Florida. They were recently vaccinated so they decided to make a trip up to the Jersey Shore to see family. Long ago, they grew up and started a family in Brooklyn. Now, they live their life playing golf in the beautiful Florida sun. Some of you might know, in September my oldest sister had a baby so this was the first time my grandparents were able to meet baby Rosalie. It was a legendary family moment. THEY ARE GREAT GRANDPARENTS, how cool is that?!
The reason why I am bringing this up is that this week my family and I have had many nice family dinners including one night at Marina Grille in Belmar. The one thing I noticed is that many people, including older folks like my grandparents, are starting to get out and about! You can tell people of all walks of life are getting their groove back! There's a little pep in everyone's step! This very well might be the start to another "Roaring Twenties".
In addition, I am excited to write about my vaccination experience in Lakewood. I received my first Moderna shot at the Woodlake Country Club vaccination site. Even though the golf course is in desperate need of some landscaping haha, my appointment was a total success. To be honest, I thought it was going to be a gong show, something similar to spending a few hours at motor vehicles. However, the workers at CHEMED Health Center deserve all the credit in the world! The process was very simple and the line to get the vaccine was very fast. The decision to get the vaccine is 100% yours but I will say it was a special experience witnessing people of all colors and religions doing their part to defeat COVID-19. I plan to get my second shot in early May. If you are in need of setting up a vaccine appointment, I would highly recommend going to this place in Lakewood. You can call to set up an appointment at 732-523-7955.
Of course, THANK YOU to all Jersey Shore healthcare workers! We are one step closer to an awesome 2021 Summer.
Jimmy G's Grandparents & Details About CHEMED
Listen to Jimmy G nights on 94.3 The Point and download our free 94.3 The Point app.
COVID relief for NJ municipalities: How much is your town getting?
The American Rescue Plan signed by President Joseph Biden awards $10.2 billion to New Jersey. Here is a a county-by-county and town-by-town breakdown.
[carbongallery id="60493f13a2048827a5d29062" title="The Jersey Shore Businesses We've Lost During COVID"