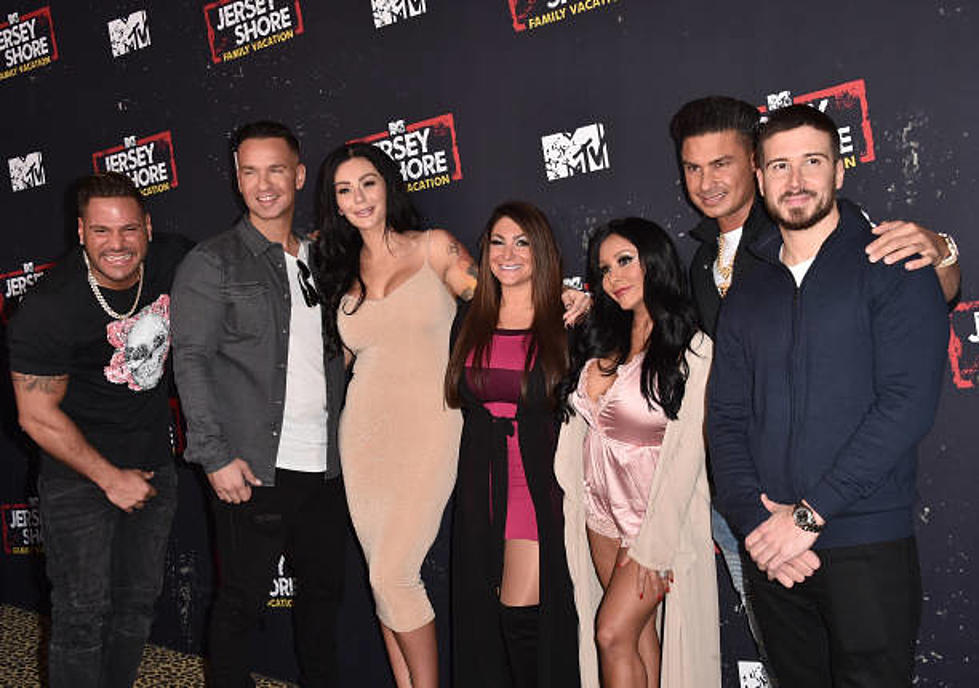 Testing Positive For COVID-19 Wasn't The Worst Thing That Happened To Me Recently
Getty Images
Hey, what's up!
I apologize, I haven't written anything ridiculous in a couple of weeks. I'm back and now that I'm sitting here with COVID, I think it's the perfect time to go off the rails a little bit...
Listen to Jimmy G nights on 94.3 The Point and download our free 94.3 The Point app.
First, I hope you had a wonderful Christmas with your family. I can't believe we are already gearing up for a new year. May your 2022 be healthy and successful!
For me, It's been a crazy December. Earlier in the month, we hosted our first annual, week-long Townsquare Cares Food Drive. It was a huge success, we raised over 56,000 meals for kids in need this holiday season! THANK YOU to those who donated. I'm thinking we can collect over 100,000 meals next year!
After the food drive, the next week, I went to Miami for my best friend's bachelor party. Talking about a one-eighty! Without getting into too much detail, it's safe to say that it was one of the best weekends of my life...
Moving into a new condo, having a successful food drive, and celebrating in Miami... it's been a great month! However, as you know, not all things can be perfect. 5 days after my trip, I tested positive for COVID. That damn Omicron!
It was a rough 48 hours. I felt like garbage and I missed Christmas Eve & Christmas with my family. I missed out on all of the family laughs, but luckily my mom dropped off a tray of stuffed shells. 27 stuffed shells, yes, I ate all of them. Thank you, Mom!
Fast forward a few days...I'm now feeling 85%. I have enough energy to write this article. No more fevers, no more chills, no more headaches... I still have a stuffy nose and a sore throat, but I'll be fine...
I guess this is where the article actually starts...
For my unique COVID 48 hours, I was at 10%. I was waking up in my own sweat, I was coughing up a lung, geez, at one point, I was laying down in the shower. That's not even me bringing up the fact that I missed Christmas with my family! It was all around a brutal two days...But as the headline reads, "testing positive for COVID was not the worst thing that happened to me recently"...
The worst thing? Well, I clicked play on Season 1 Episode 1 of the Jersey Shore. Honestly, folks, It's been a terrible display of binge-watching. I've seen this garbage before but when you are sick and you got nowhere to go, nothing to do, you dive into your guilty pleasures. I think the Snooki hot tub scene made my fever spike!
Think back to 2009, remember seeing Mike "The Situation" for the first time?!?! HAHA, What mess! MTV GOLD. You hate that it's associated with the wonderful area we live in, but at this point, it is what it is...
*Clicks play on Season 5 Episode 3*
17 Jersey Shore Quotes That Make Us Wish The Television Show Never Aired
Your Current 2022 PNC Bank Arts Center Concert Schedule...