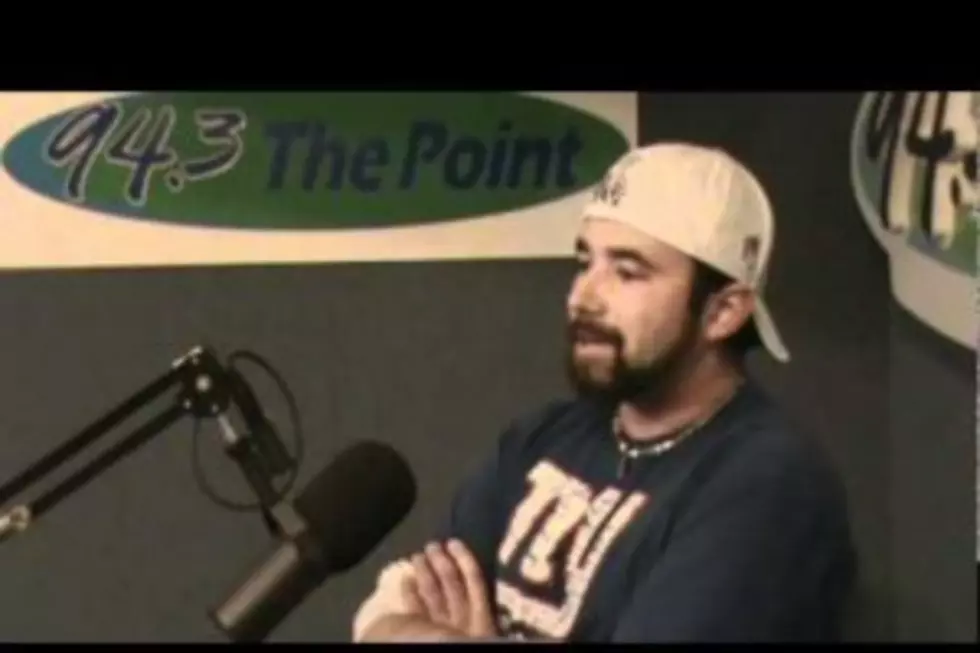 Despite Leaving Without Ticket, Kyle Walters Made It Into Super Bowl XLVI!
Kyle Walters left our Point studios Friday morning with a big dream and a whole lot of faith.
He called our show this morning to tell us that he did indeed get into the Big Game yesterday! He says he worked that parking lot making sure everyone he came into contact with knew just how big a fan he was and the lengths he would go through to try to get into the game.
Although he told us he had a thousand dollars in his pocket saved toward buying a ticket, he admitted that he'd settle for just getting into the stadium in time for the post-game show. But, as luck would have it, a man in the parking lot heard Kyle's story and sold Kyle his ticket for face value ('cause the man had to go to work!) and Kyle found himself inside the stadium for the whole game and watched the victory and his dreams come true.
I LOVE THIS STORY!!!!!! Kyle is such a nice guy and so devoted to his team that we couldn't be happier for him.
Next up? He's wondering if he can find a way to get that great Giants car of his into the parade in NYC tomorrow. Well if anyone can do it.....I'm sure it's Kyle!