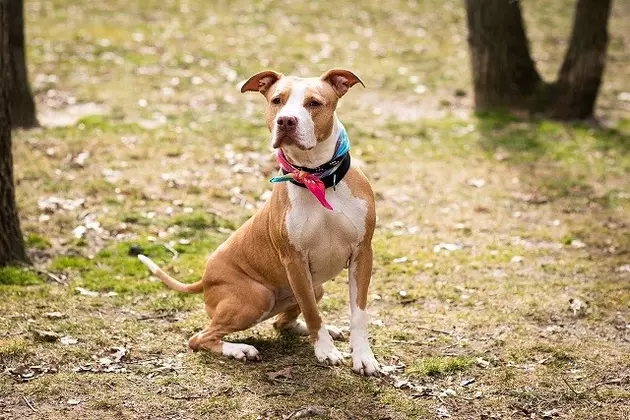 Family Unable to Take Their Dog When They Moved
(Manga, MCSPCA)
It is unfortunate that some retirement communities won't allow dogs. It is also unfortunate when a family leaves behind such a beautiful animal.
Our Point Pet of the Week is named Manga ('Mang' rhymes with 'Bang'). The Monmouth County SPCA says she is a 5-year old Terrier mix who was surrendered after her family moved into a retirement community and she was unable to join them.
In Manga's previous home, she got to be the only pet and the center of attention. She is loving, smart, and playful with family...but wary of strangers. At the shelter she does show that it takes time for her to warm up to and trust new people...but once she does, she is your friend for life!
This sweet girl loves to cuddle and give kisses for hours on end. She also enjoys playing in the park and loves to run. And Manga has a studious side, too, responding to commands like 'sit', 'down', and 'paw' and, since she loves treats, she will be able to learn even more with the right teacher.
If you'd like to meet Manga, visit her at the Eatontown location, 260 Wall Street. The adoption hours are: Noon - 7 pm Wednesdays through Fridays, Noon - 5 pm on Saturdays through Mondays. (CLOSED TUESDAYS). Call 732-542-4552 or email adoptions@monmouthcountyspca.org where adoption counselors will answer all of your questions about this special girl.
Also, this Saturday, February 25th, the MCSPCA will hold its monthly Saturday clinic, offering half-price heartworm testing from 8:30 am - Noon. All vaccines are available for your leashed or crated pet, no appointment necessary.