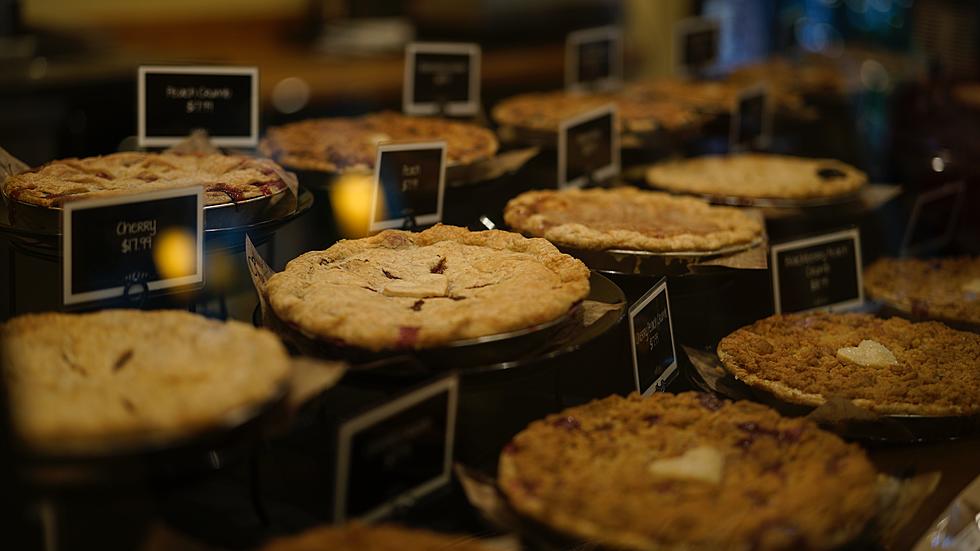 Can You Guess New Jersey's Favorite Type Of Pie?
Photo by Kelcie Herald on Unsplash
One thing is for sure here in New Jersey, pie season is upon us, and nobody knows a better pie than we do. So, what is New Jersey's favorite pie?
There is no question that New Jersey is home to some of the finest pie makers in the whole nation.
Any state that is home to an amazing and award-winning place like the legendary Delicious Orchards in Colts Neck clearly knows a thing or two about pies.
But now the question becomes, which one of the amazing pies that are available to us here in the Garden State is our absolute favorite?
The website The Pioneer Woman wanted to answer that question for every state in the nation, and their research pinpointed the Garden State's favorite.
The results for us are not exactly a surprise. Our favorite pie flavor is pumpkin, and in a state where pumpkin spice is almost a religion, it shouldn't shock anyone.
It turns out the top pie in the entire nation is the apple pie, but pumpkin is a close second across the country.
With Thanksgiving right around the corner, we have to count our blessings that we have so many great pie places in our state, and it doesn't matter what your favorite flavor is, just enjoy it.
But for the record, my favorite place Delicious Orchards, has 14 different types of amazing pies to choose from. Enjoy!
Some Of New Jersey's Most Beautiful Spots
Some of the most beautiful places in New Jersey.
Gallery Credit: Lou Russo
The 25 Most Popular Last Names in New Jersey
Gallery Credit: Matt Ryan
25 Hysterical Banned Custom New Jersey License Plates
Gallery Credit: Matt Ryan