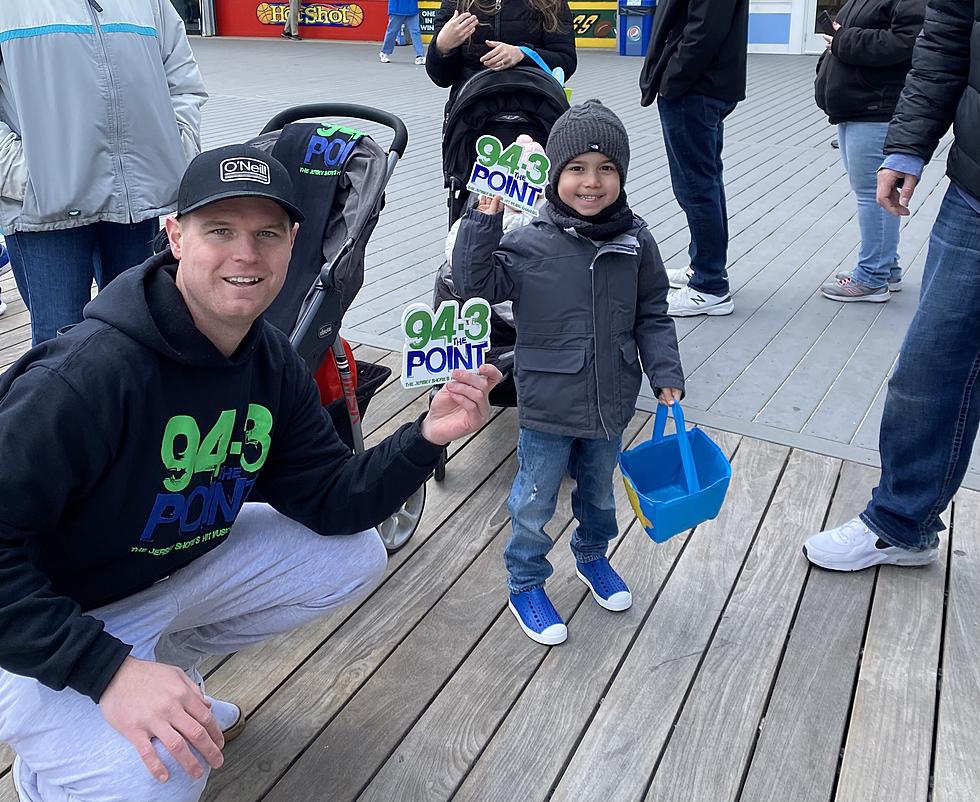 The 2022 Jenkinson's Easter Egg Hunt In Point Pleasant Beach, NJ
Jimmy G
On Sunday, I was getting paid to hangout on the Jenkinson's Boardwalk. It was one of those days I was able to put things in perspective. I live and work in a great area with great people. Seriously, I live at the Jersey Shore, and I sometimes have the chance of working on the beach. Not many people can say that.
I was in Point Pleasant Beach hosting the 2022 Jenkinson's Easter Egg hunt with 94.3 The Point.
It was a huge success. There must have been over a thousand kids collecting eggs on the beach. Families were having a blast and I saw nothing but smiling faces. The Easter bunny was there, and the boardwalk shops were open for business. It was a chilly day, but the boardwalk had that classic summer vibe. Pictures below!
I want to give a shoutout to the parents and grandparents who brought their little ones to the boardwalk. There were no problems, kids were behaving, and rules were being followed. It was really refreshing to see.
In addition, the Jenkinson's Boardwalk staff did a great job. You can tell they have been hosting their very own Easter egg hunt for years. I can't wait to spend some time there this summer!
Keep in mind, Jenkinson's will be having their annual Easter Sale. The BEST DEALS OF THE YEAR will be happening April 15th - 17th each day from 11 am - 6 pm. You can shop online or on-site.
They will also be hosting their annual Easter parade on Easter Sunday. The parade will start at 1 pm. HAVE FUN & HAPPY EASTER! See pictures from this weekend below...
10 Places I am Extremely Thankful For In Point Pleasant Beach
Surfs Up! Your Ocean County Beach Badge Guide For Summer 2022
The time to buy beach badges for Ocean County locals is NOW! There are early bird specials all over the place. Here are all the beach badge prices that Ocean County towns have released thus far:
Surfs Up! Your Monmouth County Beach Badge Guide For Summer 2022
The time to buy beach badges for Monmouth County locals is NOW! There are early bird specials all over the place. Here are all the beach badge prices that Monmouth County towns have released thus far: