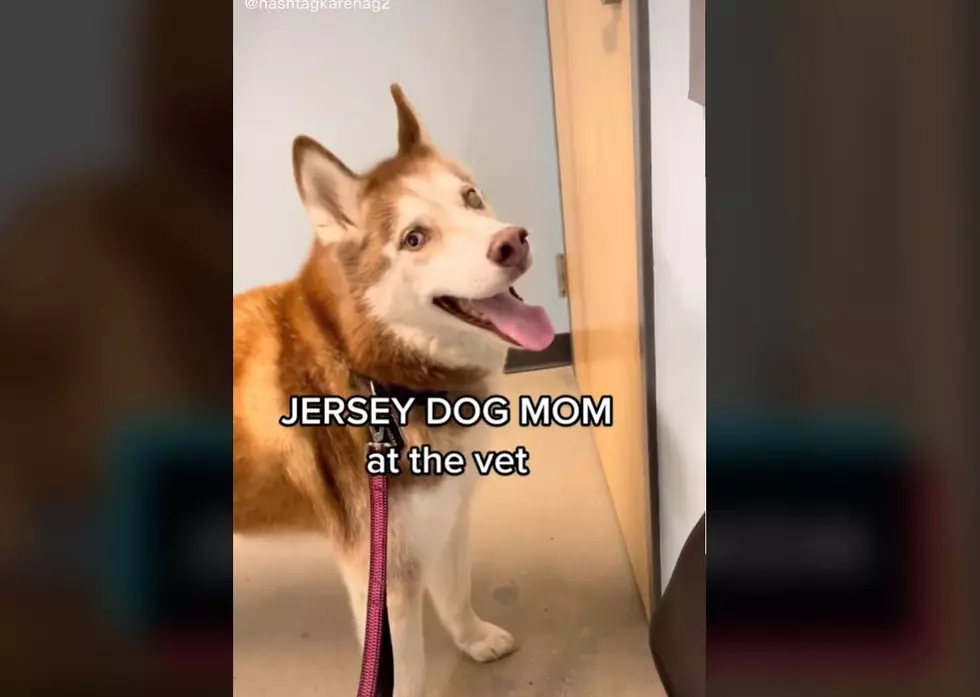 This Viral Video Perfectly Describes Every New Jersey Dog Mom
Credit: @hashtagkarenag2 via TikTok
Everyone knows Jersey Moms love their children; especially their furry ones.
One of the best New Jersey-themed accounts on TikTok is @hashtagkarenag2.  She perfectly nails her character of "The Jersey Mom."
Who could forget her hysterical portrayal of a New Jersey Mom at the beach, where she was trying to enjoy herself and wrangle her kid on a hot summer day.  Or her video of a Jersey Mom during the snowy winter.  Sometimes, you just need to laugh at our big NJ personalities, and Karena's videos make you do just that.
In this video, she's wrangling another kid.  But this one has 4 legs and fur!  It's her dog, of course!
Doesn't it feel like dogs are the children who can get away with anything?  No matter how much they act out, or wreck the house, we can't help but forgive them in two seconds.  And who could blame us, they're just so dang cute!
Once again, Karena perfectly nails the mannerisms of a Jersey Mom, and this time she's at the vet.   The Jersey Mom tells her dog to knock it off in one second but immediately coddles him because he "doesn't feel nice" the next.  It's so relatable.
I guarantee once you watch this hilarious video, you'll be sending it to all of your fellow New Jersey dog mom friends!
And in case you were wondering who the little star of the video is, according to Karena's comments, his name is Chandler!  How adorable.
ADORABLE DOGS OF THE JERSEY SHORE
KEEP READING: Dog-Friendly Restaurants At The Jersey Shore
Looking to hit the town with your pup by your side? Here are the restaurants to hit up...
LOOK: Here are the pets banned in each state
Because the regulation of exotic animals is left to states, some organizations, including The Humane Society of the United States, advocate for federal, standardized legislation that would ban owning large cats, bears, primates, and large poisonous snakes as pets.
Read on to see which pets are banned in your home state, as well as across the nation.