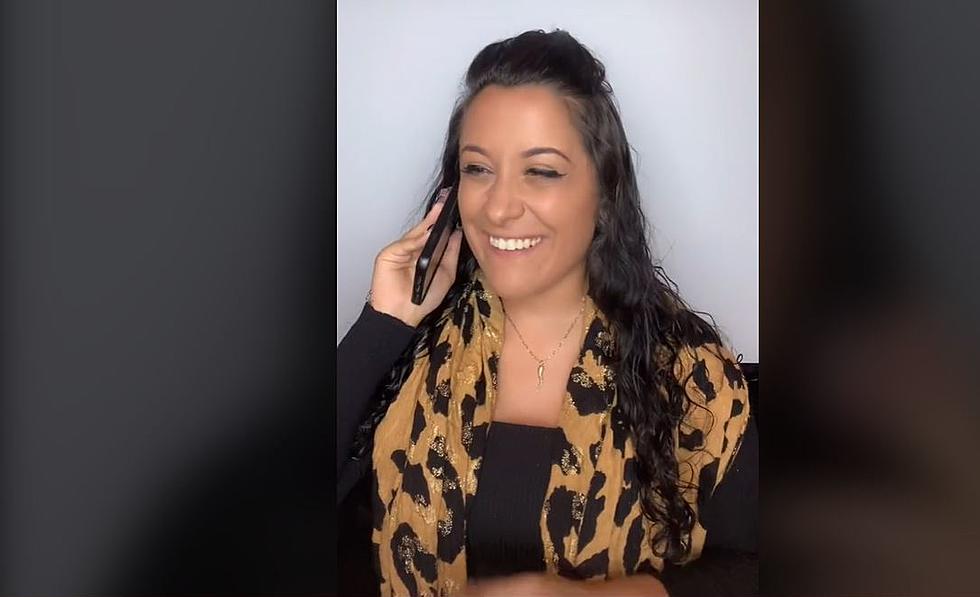 Watch This Hilariously True TikTok About the Word Every Jersey Shore Mom Says
Credit: @imelainachristina via TikTok
I guarantee your Mom (and you) probably use this word AT LEAST 100 times a day.
You can file this one under "words that have a different meaning in New Jersey." (More on that below).
To most people, the word alright means "okay." Like "How's it going?" "Alright." Or "that's alright to me."
In New Jersey, and especially to Jersey Shore Moms, the word alright means so much more. It's a way to say "bye" to someone, it's a way to comfort your kids - or to tell them ENOUGH, and it's a sentence starter.
This video particularly got me cracking up because my Mom and I can't hang up the phone without saying "alright" to each other a bunch of times. I think one time I counted us saying it 10 times back and forth before finally hanging up - oops.
A TikTok user named Elaina Christina (@imelainachristina) knows the importance of this special New Jersey word and made quite possibly one of the most relatable TikToks I've ever seen showing just how versatile it is. It's just one of the ways that show why Jersey Shore Moms are unlike any other ones out there (because they're the best, of course!)
So, whether you're a Mom who uses the word, or a kid or husband who has been on the other end of it, you'll absolutely go nuts for this TikTok. Check it out below.
now check out more phrases that have a totally different meaning in New Jersey
How many of these phrases that have their own meaning in NJ have you said?
Things You Should Never Say to Someone from The Jersey Shore
Ugh - how many times have you met someone who isn't from the Jersey Shore, and they've said one of these things to you? Try to contain your anger as you scroll down!
Why Aren't These Commonly Used New Jersey Phrases in the Dictionary?
Someone call Merriam and Webster - because these commonly used New Jersey words and phrases must be added to the dictionary!