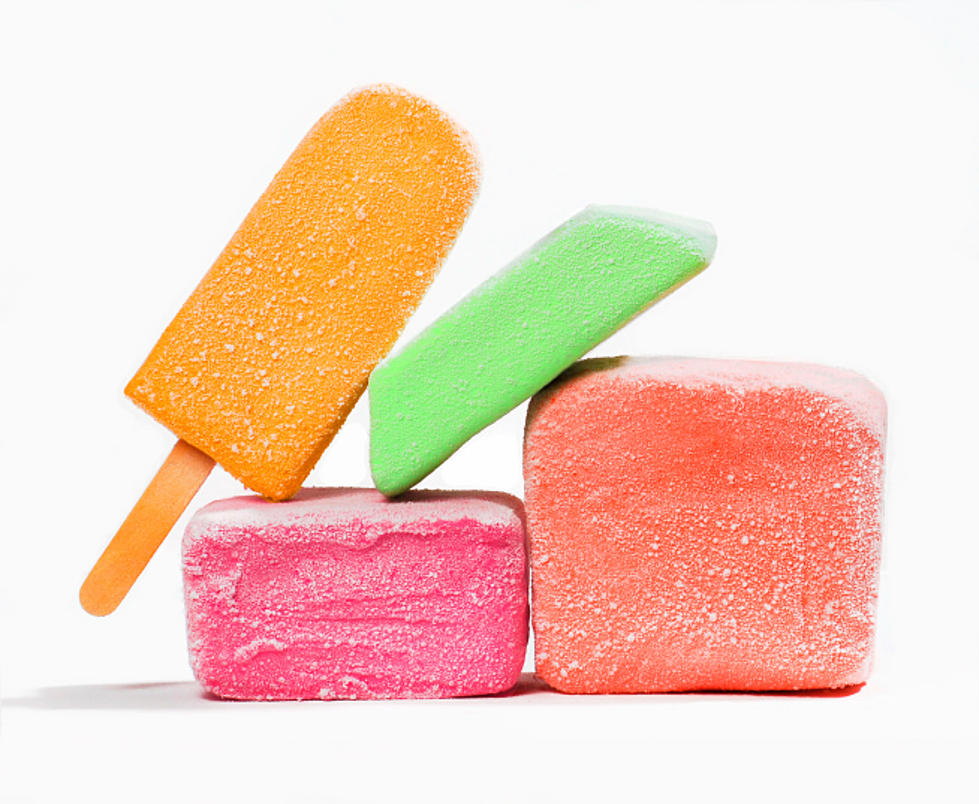 Here's Where To Get Boozy Ice Pops At The Jersey Shore
GOSPHOTODESIGN, Thinkstock
No, this Summer has not been what we were expecting but the new restrictions put into place because of COVID-19 did force restaurants to come up with new ways to stay in business.
Since restaurants can offer cocktails to go as another form of revenue, a few Jersey Shore restaurant owners got creative.
Enter your number to get our free mobile app
And thus....the Boozey Ice Pop was born.
Are you looking to give these new creation a try?
Here is where you can at the Jersey Shore:
618 Restaurant
618 Park Ave, Freehold Borough
This Jersey Shore hot spot is known for Chef Chris Dutka's upscale creative cooking and now, it is also getting some recognition for their creative yet refreshing cocktails.
Technically they offer an ice pop in a beautifully blended cocktail but let's not be picky because that sounds amazing. They cost $12.50 each.
One of the most popular options is called Bubbles & Ice which includes Prosecco along with your choice of ice pop.
As one diner put it, "I'll have two ... one for each hand." Whoever this diner is, I like the way you think.
Black Eyes Susan's
7908 Long Beach Blvd, Harvey Cedars
The owners of this restaurant had to get creative on how to make money when the pandemic limited them outdoor dining, takeout and pick up.
One of those ideas were boozy ice pops and they come in multiple flavors including: rose raspberry, blueberry Riesling, margarita, orange creamsicle and mocha. They are only $5.00 each!
"We first came up with the idea when coming up with creative options for takeout that would be fun for the beach," said Justin Meselsohn, general manager. "Once outdoor dining was approved, these became a staple for us on our menu, and our bartenders have had a great time coming up with fun flavor combinations."
Talula's
550 Cookman Ave, Asbury Park
Talula's has been serving their cocktail pops since June and there are quite a few flavors to choose from.
Available flavors include vodka-spiked Earl Grey lemonade, a Paloma with tequila, grapefruit, lime and simple syrup, Arnie Palmie, cold brew coffee with bourbon and oat milk and cucumber-infused vodka with white wine, mint and simple syrup.
"We started making pops when NJ allowed cocktails to-go," said co-owner Shanti Mignogna. "We were just trying to come up with fun new ways to package cocktails, and adult pops sounded like it would be a hit this summer."
And let's just say it benefits you to buy in bulk. It costs $6.00 for one cocktail pop but if you get three, it will only cost $16.00.
These three Jersey Shore locations are far from being the only New Jersey locations to offer boozy ice pops.
Take a look at all of your NJ options at the original article at APP.com.
Here Are The Best Boardwalk Foods To Look Forward To Enjoying