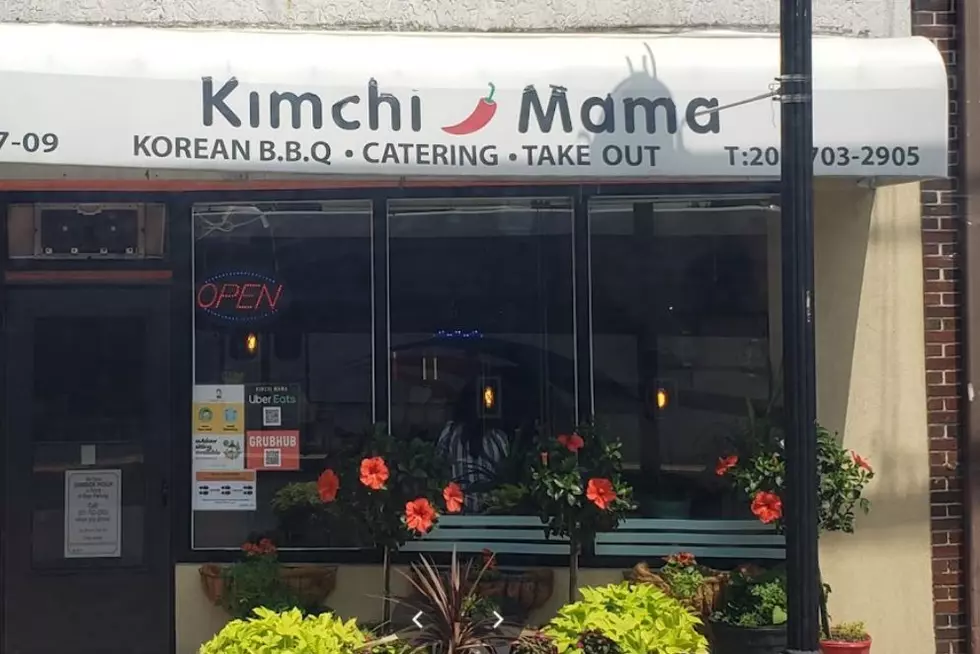 Bring On The Spice! Visit Newest Korean Restaurant In Asbury Park, NJ
Nicole
Did you know that a new food joint opened up in Asbury Park about three months ago?
According to NJ.com, they were originally located in Fair Lawn but decided to upgrade to a larger space here at the Jersey Shore.
Introducing....Kimchi Mama Dalgona.
This family-owned and operated restaurant specializes in authentic Korean food and besides  Mogo, they are the only dine-in option for Korean cuisine within a 20 mile radius.
Safe to say they picked a good spot!
"We wanted to bring our Korean food to a town where it's not so available and wanted a place where we can offer dine in," said owner and chef Justin Hwang according to NJ.com.
They also offer takeout, delivery and catering.
Before even having the chance to visit Kimchi Mama, I am already excited because their website starts with:
"Welcome to the Kimchi Mama family!"
I love when a restaurant offers that type of vibe.
The menu looks intriguing.
According to NJ.com, the food, "is layered with flavors, textures, temperatures and colors."
One of the first items to catch my eye is the Bibimbap which is, "fresh seasonal Korean vegetables over steamed rice and topped with a sunny side up egg. Our signature Kimchi Mama Bibimbap sauce (red sauce) is served on the side. Pour this over your bowl and mix together!"
Protein options include marinated beef, spicy chicken and spicy pork. Fresh vegetables can also be added.
The menu includes other Korean favorites including Korean BBQ, Korean Chicken Wings and Cupbop.
But beware of spice!
According to NJ.com, a very popular condiment used here comes in a red squeeze bottle and is described as, "cayenne-heavy condiment reminiscent of tabasco." This stuff is not for the weak but accompanies their dishes beautifully.
Oh, and this is unique. Their taro bubble tea can be served over ice or blended frozen.
I would keep an eye on their website because according to NJ.com, the owners are, "still adding to its menu."
Kimchi Mama Dalogna is located at 504 Main Street in Asbury Park and is open 11:00 AM to 9:00 PM Monday through Saturday and 12:00 PM to 8:00 PM on Sundays.
Welcome to the Jersey Shore family!
Not in the mood for Korean today? No problem!
Where To Get The Juiciest Burgers At The Jersey Shore
Sometimes...you just need a solid burger.
15 Beloved New Jersey Italian Restaurants Too Delectable Not to Try