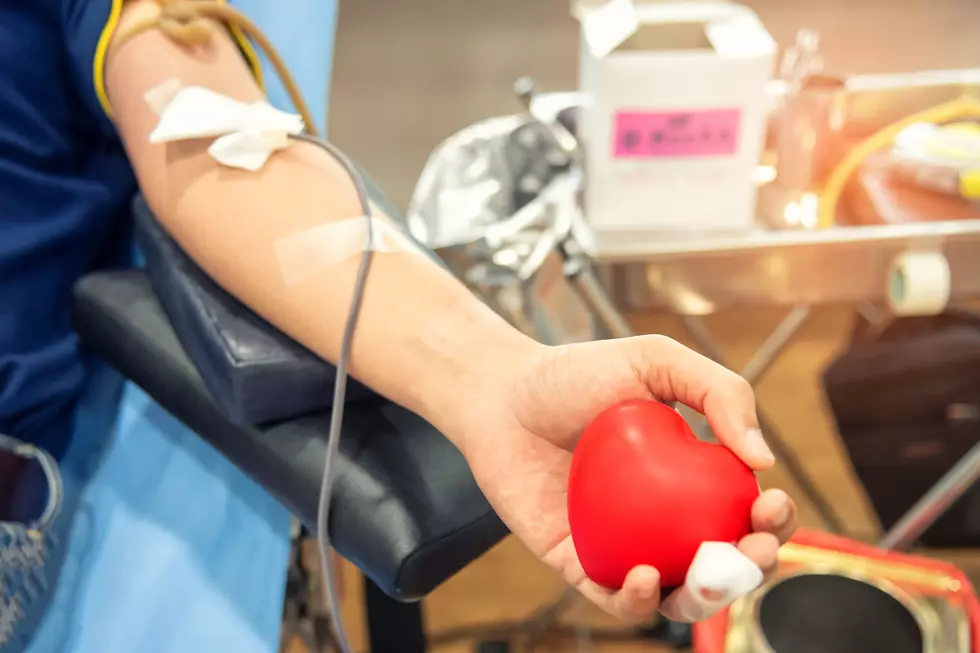 Lincroft Fire Company Hosting Much Needed Blood Drive On 1/27
Getty Images/iStockphoto
Did you know that January is National Blood Donor Month?
"Thank you to all of the donors who have helped keep the nation's blood supply ready when needed."
All the more reason to donate during a time that blood donations are paramount.
And here is your chance to donate:
The Lincroft Fire Company is hosting a Blood Drive at 601 Newman Springs Road coming up on Wednesday, January 27th from 11:00 AM to 7:00 PM.
Enter your number to get our free mobile app
Walk-ins will be accepted but only if space allows so I strongly recommend that you make an appointment just so your blood donation is promised.
To register for an appointment, CLICK HERE. The sponsor code is 70286.
You can also call 1 (800) 933-2566.
Remember to eat, drink and to also bring your donor ID card with a photo ID that has your name on it.
And as expected, in order to donate blood you must:
1. Wear a face mask or covering
2. Have your temperature taken
3. Must be free of COVID-19 symptoms for at least 14 days if you recently are recovering from the virus.
1. If you have had a positive COVID-19 test or have experienced symptoms within the last 14 days.
2. If you are currently in the middle of a self quarantine.
One final thing: this event is for blood donations only. They do NOT test for COVID-19.
Thank you in advance to those who plan to donate.
ADORABLE DOGS OF THE JERSEY SHORE