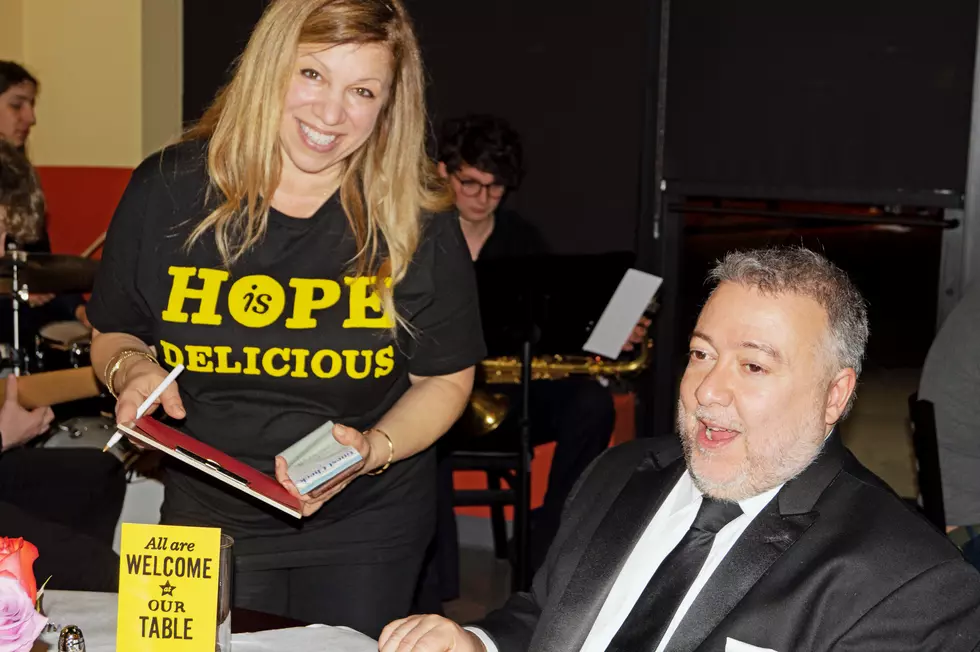 Liz Serves Lou: Photos from Volunteering at Soul Kitchen
(Photo from JBJ Soul Kitchen)
When I think about some of the best events we have been a part of, this was right up there. I got to brush up on my waitress skills as Lou greeted people at the door and brought them to their tables.
Here are some of the fun photos from our evening at JBJ's Soul Kitchen in Toms River. And yes, I did serve Lou Russo his dinner...much to his horror (LOL!!!)
If you are ever looking for a tangible way to volunteer for a great cause in order to help those with food insecurities CLICK HERE to learn all about JBJ's Soul Kitchen, with locations in Red Bank and Toms River.
Meanwhile, I can't wait to do it again! Maybe I will be serving YOU one day!
PS...Dining at Soul Kitchen is a 5-star experience. Their chefs are masters at their craft and the meals are beyond delicious, as is the atmosphere. Put this on your list of places to try the next time you are going out to dinner.
In fact, if you want to plan to be there for the best St. Paddy's Day dinner you have ever had, CLICK HERE to find out what they will be serving!
To see what's happening at Soul Kitchen in Red Bank, CLICK HERE.
To see what's happening at Soul Kitchen in Toms River, CLICK HERE.