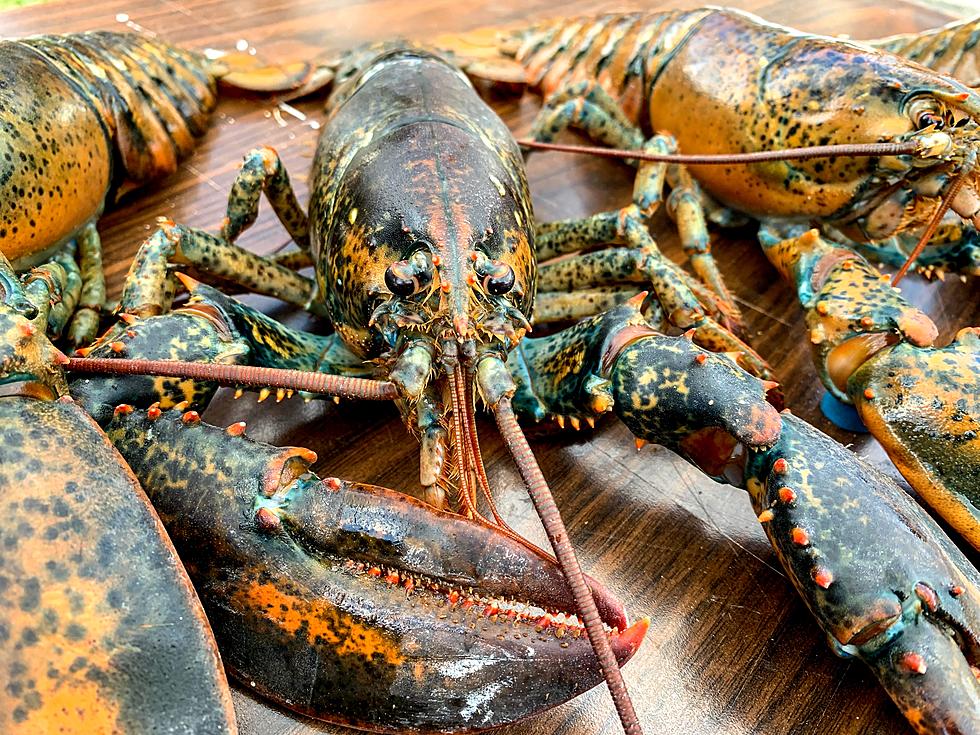 An epic Maine Lobster Takeover is About to Happen in Brick, NJ
Jere y Bezanger Unsplash
There is about to be an epic invasion of Maine lobster right here at the Jersey shore.
Believe it or not.  This event happens a few times a year.  
It's usually not even in one location.  
During these months it is not uncommon to see these delicious sightings all over Ocean and Monmouth County.
They usually appear in little trucks, sometimes big trucks.
OK by now, you've probably realized I'm not talking about literal lobsters.  At least live lobster.
That would be one heck of a trip for Maine Lobster.  
There is one very popular food truck that appears in and around certain Jersey shore towns and you'll see one as soon as Wednesday, March 30 in Brick.  Thanks to social media, this came scrolling across my news feed.
That's right Cousin's Maine Lobster, out of Freehold, NJ will make its way into Brick on March 30th.
I'm a huge fan of food trucks in general.  Even better when it's a lobster truck.   Pretty excited to see this little tour happening around eastern New Jersey, including areas of the shore.
You can definitely get your fill of the lobster tacos and lobster rolls during these stops.  I cannot wait to see the new schedule as we get closer to the summer months.  You get your great beach days and Maine Lobster, listen, that's a win.
There are a few Cousin Maine Lobster trucks throughout New Jersey including Freehold, NJ, there are three other locations.  Those are the Jersey Shore, Trenton, and South Jersey.
Your best bet is to catch them while they are out.  Just like the one from Freehold, you can get the schedule here.
Top Ocean County, NJ Restaurants for Outdoor Dining
From Toms River, down to Manahawkin, and up to Point Pleasant, these restaurants are perfect to dine outside when it is warm out.
Top Monmouth County, NJ Restaurants for Outdoor Dining
Here are the top 5 Monmouth County, NJ Outdoor Dining Restaurants You Need to Try This Year
10 Ocean County Things That Are Way More Reliable Than NJ Weather
You can count on these 10 things in Ocean County to be there more than you can count on nice weather in NJ.