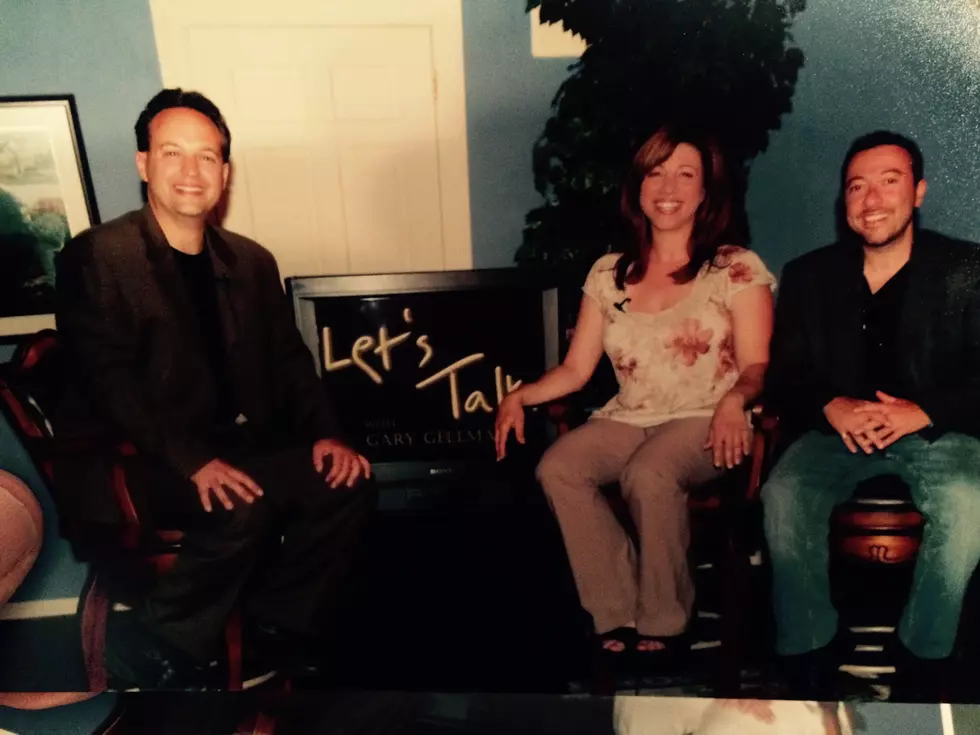 Looking Back on Lou and Liz
(Photo by Gary Gellman)
Wanna guess what year this photo is from?
Our friend and "Photographer to the Stars", Gary Gellman, also has his own local TV show, and years ago Lou and I were on his talk show. The show is still on, and called "Let's Talk with Gary Gellman".
Gary has interviewed over a thousand people over the last ten years...but managed to track down this picture for us from when he first invited us to be on his show on The Comcast Network.
Although I don't remember what was said in the interview, Gary says we talked about how we got started in radio and how our careers crossed during that time. Apparently there was a lot of laughter during the taping (isn't there always?!)
What I DO know is that it was the beginning of a great friendship with Gary and the start of many adventures, as you know about if you listen to our morning show!
So thanks, Gary, for sharing another great memory with us. This was taken in June of 2006!
How different do we look back then???!!!