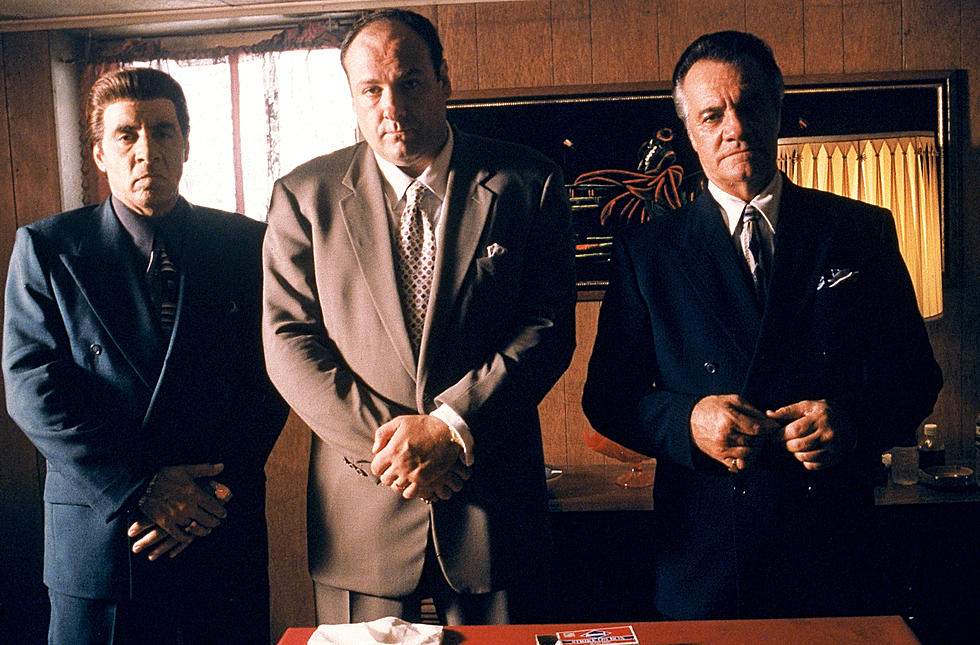 Gabagool?! Here's Everything You Need To Know About MobMovieCon In Atlantic City, New Jersey
Getty Images
I will always think it's fascinating a few scenes from The Sopranos were filmed in Convention Hall and on the Asbury Park Boardwalk. WATCH BELOW:
I just love the fact the legendary James Gandolfini was once acting at the same place we do our summer boardwalk broadcasts. His acting skills were incredible and I truly miss him, forever Rest In Peace to Jimmy Gandolfini.
If you love The Sopranos or gangster movies in general, you gotta follow The Sopranos - Time Immemorial. It's easily one of the best social media pages on the internet. Thanks to the very creative people who run the page, you will be able to attend MobMovieCon in Atlantic City on July 24th & the 25th at Harrah's Resort. Not only do they run a very funny and informative social media page, but they put together awesome events. It wasn't long ago, they hosted SopranosCon in North Jersey, which was a huge success!
MobMovieCon is for the fans, by the fans. It's a celebration of the gangster genre in film and television.
From the creators of MobMovieCon/ SopranosCon:
Our event is a fan-created dedication to the films and television shows that friends of ours love, including The Sopranos, Goodfellas, The Godfather, A Bronx Tale, Donnie Brasco, and many more. We created an interactive, street fair-inspired fan experience with food, music, exhibits, galleries, vehicles, cosplay, contests, and of course pictures and autographs.
You'll be able to meet actors and actresses like:
Ice-T
Lorraine Bracco - (Dr. Melfi from The Sopranos & Karen Friedman Hill from Goodfellas)
Dominic Chianese - (Uncle Junior from The Sopranos)
Paul Sorvino - (Paulie Cicero from Goodfellas)
Micheal Madsen - (Kill Bill, Reservoir Dogs, Donnie Brasco, and MORE)
Aida Turturro - (Janice Soprano from The Sopranos)
David Proval - (Ritchie Aprile from The Sopranos)
AND MANY MANY MORE... For the full list TAP HERE.
Thanks to NJ.com you can see what MobMovieCon/ SopranosCon is like...
You can buy tickets for MobMovieCon/ SopranosCon HERE.
Also, don't forget The Sopranos prequel will be out October 1st...I CAN'T WAIT!!
Jimmy Gandolfini is in the NJ Hall Of Fame..Meet the 2021 Inductees
30 Special and Unique New Jersey Towns You Must Visit