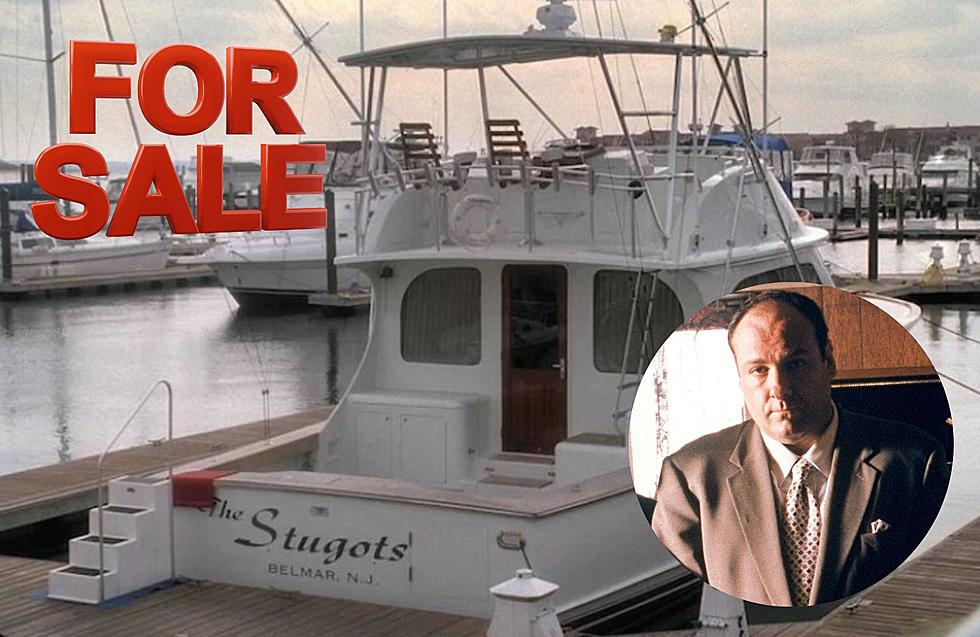 Famous New Jersey Based Sopranos Boat 'Stugots' is For Sale – See What it Looks Like Now
Canva/HBO
When a friend or family member invites you onto their boat, there's usually nothing much that you have to worry about.
If that friend or family member was Tony Soprano, there was a lot to worry about.
Tony Soprano had a very stressful job.
Maybe he bought his boat the "Stugots" to cruise the water, relax and get away from life.
It never really ended up that way. Often times there were troubles before he left the dock in Belmar.
And of course, one of the most memorable scenes from 'The Sopranos' was when they realized that "Puss" was a rat and had turned on the family.
Well, now you have the chance to cruise in this iconic boat that was made famous on the HBO hit series "The Sopranos"
This is the original "Stugots." Remember, Tony actually had three boats in the series.
The boat is currently listed on United Yacht Sales based out of Stamford, CT.
If you look for "Stugots," you're not going to find it. The 1999 Cape Fear 47 Sportfish is now known as "Never Enough." No more "Stugots?" Say it ain't so. You can always bring the name back.
Here's a before.
And now after.
The helm of the boat has received a complete redo and is state-of-the-art.
While the boat has been upgraded quite a bit, there are still parts of the vessel that will bring you right back to the show.
Can't you just see Tony pulling out a sandwich from Satriale's from the cooler?
Well, let's hope it's a sandwich.
United Yacht Sales writes:
This is not the first time the iconic sportfishing boat has been listed for sale. "My client purchased this Cape Fear in 2016 mostly because he and his family love to fish," said Paul. "Of course, there is a cool factor to having the boat that was in The Sopranos, and makes for a great conversation piece. People want to experience a piece of television history.
What's the asking price for the former "Stugots?"
$299,000. Interested?
Contact yacht broker Paul Ouimette at (203) 913-2079 or by email at PaulO@UnitedYacht.com.
15 Italian Restaurants That You Need to Try