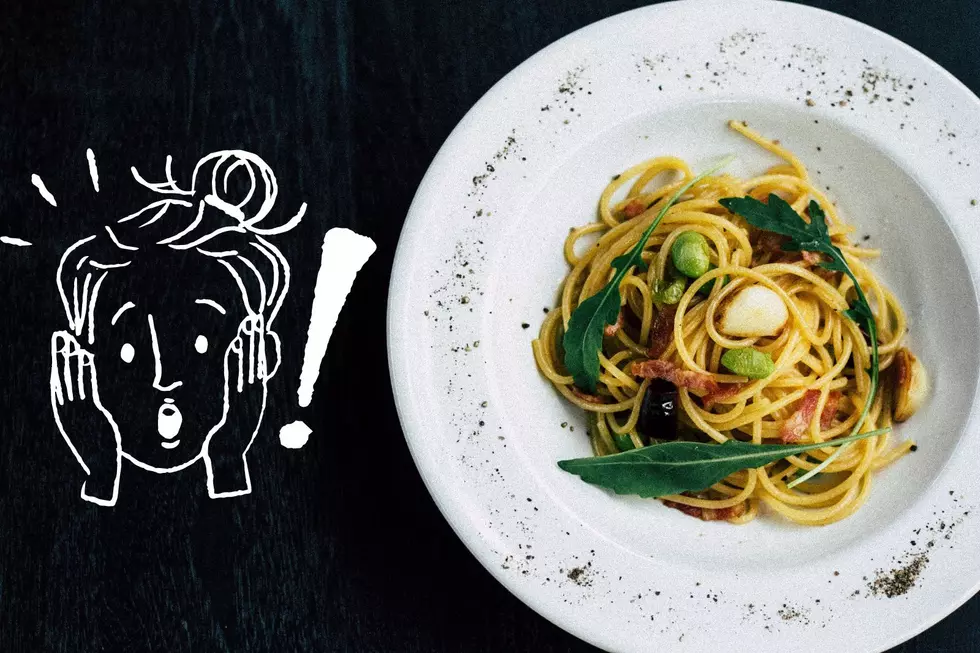 Incredibly The Most Famous Food In New Jersey Isn't Actually Food
Photo by Mgg Vitchakorn on Unsplash
If I had to pick a motto it would be "I'll try anything at least once."
It's how I can confidently say that pickles and peanut butter are a terrible combination and that mushrooms are actually delicious.
Whenever I travel anywhere, I like to try food that's unique to that spot.
When I went to Baltimore for the first time I had to have crab, and the few times I went to Colorado, we tried some of those Rocky Mountain Oysters.
Pro-tip; they just tasted like fried stuff.
New Jersey of course takes a lot of pride in its food, and for a good reason!
We have the best produce, pizza, delis, Italian food, pancakes, and hoagies around.
So, when someone out there says they've figured out what the most famous food in each state is our ears prick up.
Before we get too far, I want to make it clear that I don't agree with the choice for New Jersey at all, and I'll explain why once we get there.
But first, what are the most famous foods from some of our neighboring states?
The most famous food in Pennsylvania, according to The Daily Bee, is the cheese steak sandwich.
As a former PA resident, I do agree that you can get some awesome cheesesteaks there but if you visit heed this advice;
The whole Pat's vs. Geno's thing is a tourist trap, the best cheesesteaks are likely to come from a hole-in-the-wall sandwich shop.
The most famous food in New York, according to the Daily Bee could start a fight but here we go: it's a tie between pizza and bagels.
Both of those would be better if you got them in Jersey, but I'm not going to judge.
So, what's the most famous food in New Jersey?
What culinary dish are we known for?
Again, I really don't agree with the answer but here we go.
The most famous food in New Jersey, according to the Daily Bee is a diner.
That's not a type of food at all!
You have so many better options: pork roll, saltwater taffy, bagels, chicken parm, the list could go on.
The only justification I can see is that New Jersey just has the best diners in the country whether you want breakfast, lunch, or some greasy 2 am food you'll be able to get it in one of the Garden States classic diners.
I am curious though what you think the most famous food in New Jersey is, let me know at douglas.buehler@townsquaremedia.com
The Very Best Mouthwatering Diners in Monmouth County
The best Jersey diners that don't exist anymore
New Jersey diners are not only about great food, but the ambiance as well. You get to know the servers, they get to know you. It's fun seeing which celebrity's picture with the owner is hanging on the wall. New Jersey diners bring you something that the franchise places could never bring and that is a taste of New Jersey. With that in mind, Steve Trevelise wanted to know what some of your favorite diners were that don't exist anymore. He asked that to his Facebook following, here's some of what they came up with.