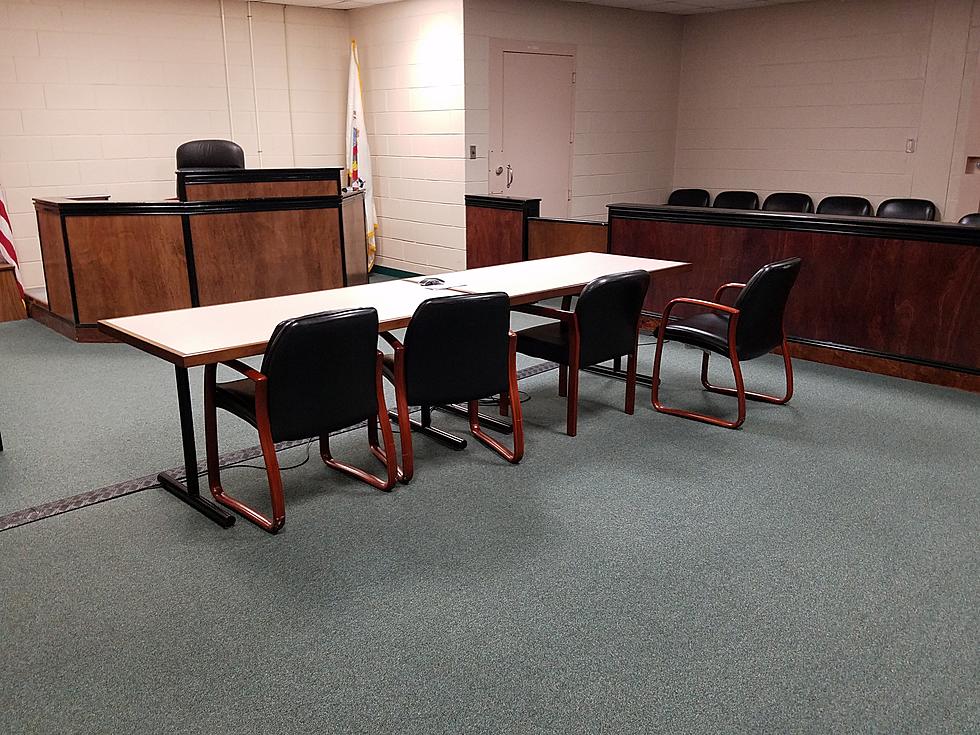 Mother and son charged with murder in Monmouth County cold case deaths
Court room at the Monmouth County Correctional Institute. (Vin Ebenau, Townsquare Media New Jersey)
A Monmouth County Grand Jury has returned an indictment charging a mother and her son in two separate homicides that up until recently were cold cases for 25-years.
Dolores Morgan, 66, and her son Ted Connors, 47, of Del Ray Beach, Florida were charged last month with murder related to the 1994 death of Ana Mejia and the 1995 death of Nicholas Connors, both in Long Branch.
Monmouth County Prosecutor Chris Gramiccioni announced that Dolores (Connors) Morgan and her son Ted Connors were each charged with two separate counts of first degree Murder related to the deaths of Mejia and Nicholas Connors.
Nicholas Connors was the husband of Delores (Connors) Morgan and the adoptive father of Ted Connors.
On December 8, 1994, Ana Mejia, 24, was discovered deceased and partially clothed inside a bedroom of the Prospect Street apartment she shared with her boyfriend and her two young children.
Mejia was stabbed multiple times and had a white powdery substance rubbed on her face when she was found.
Her children were found safe within the residence.
Six months later, on May 14, 1995, Long Branch police officers were dispatched to the Van Dyke Place home of 51-year old Nicholas Connors who was found on a sofa, deceased after multiple gunshot wounds to the head.
An investigation into these killings was commenced by the Monmouth County Prosecutor's Office and the Long Branch Police Department shortly after these homicides.
New evidence recently uncovered by the Monmouth County Prosecutor's Office Cold Case Unit and the Long Branch Police Department resulted in the arrest of both defendants.
Investigators believe Mejia was killed in retaliation for tipping off police about her boyfriend's illegal activities and Connors was killed so his wife and son could collect on his life insurance policy.
If convicted of Murder, Delores Morgan and Ted Connors each faces a maximum sentence of Life imprisonment without the possibility of parole.
Ted Connors and Morgan are both currently being detained pending trial in the Monmouth County Correctional Institution.
The case is assigned to Monmouth County Assistant Prosecutor Meghan Doyle, Director of the Cold Case Unit, and Assistant Prosecutor Noah Heck.
Ted Connors is represented by Jonathan M. Perry, Esq. of New Brunswick.
Dolores Morgan is represented by Jason A. Seldman, Esq. of Red Bank.
Enter your number to get our free mobile app