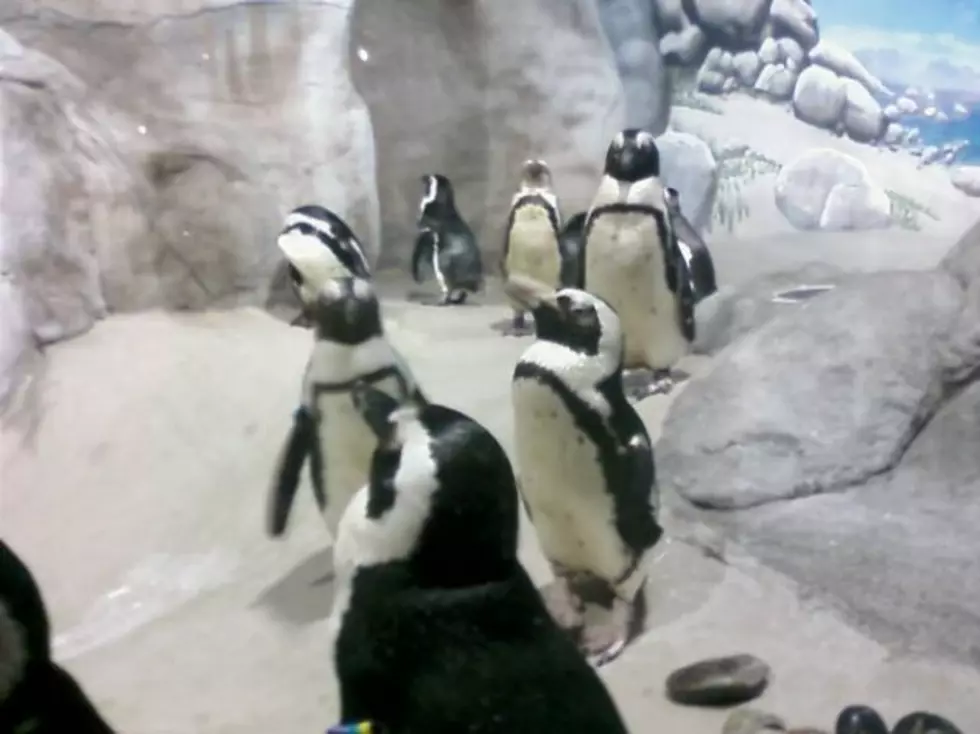 New African Penguin Exhibit At Jenkinson's Aquarium Is Awesome
I had the opportunity to get a sneak peek at the new African penguin exhibit at Jenkinson's Aquarium in Point Pleasant Beach yesterday, and it is amazing. It's a real crowd pleaser.
I have spent a lot of time with the penguins at Jenkinson's Aquarium over the past year. You may remember that not too long ago, I lost a bet to Liz and had to spend an hour in the penguin exhibit dressed in a tuxedo. It was a little surprising how few people noticed me! 
Jenkinson's has outdone themselves again with this African penguin exhibit. It was six years of planning and 3 months of construction that went into it's improvement, their largest in 21 years! The viewing area features a bubble that makes you feel like you're in the exhibit with the penguins. Get all the details at www.jenkinsons.com/aquarium/ .