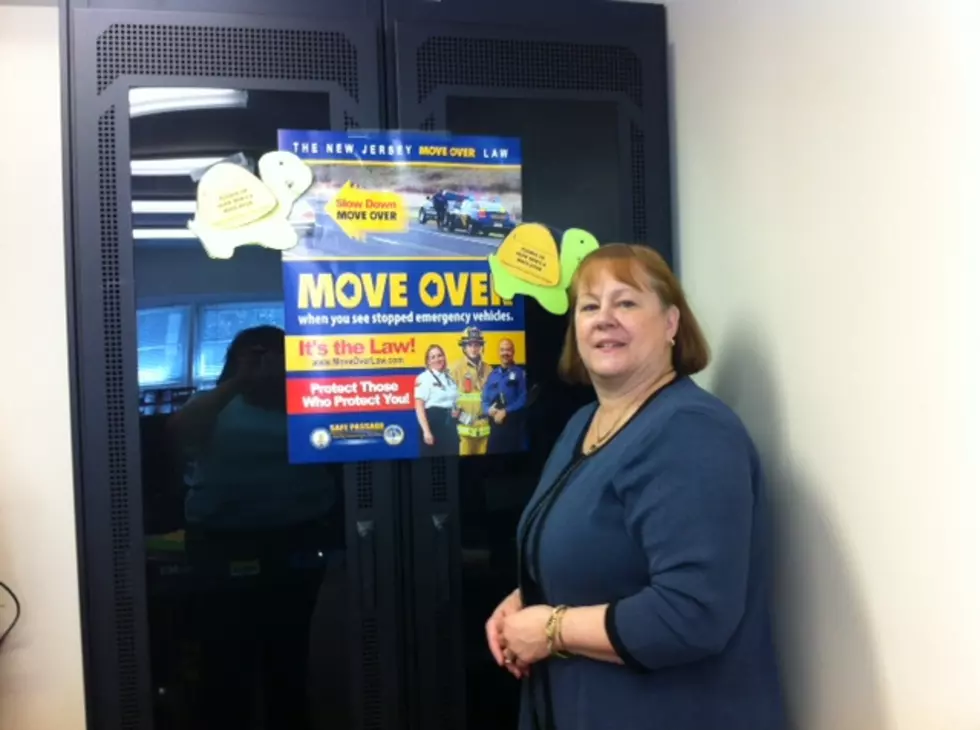 Trooper Tribute at Popcorn Park Zoo
Move Over Awareness Campaign Chair Donna Setaro of Lacey Township (Rosetta Key, Townsquare Media NJ)
The Move Over Awareness Campaign is working with the Popcorn Park Zoo to help bring attention to the State's Move Over Law. The Move Over Awareness Campaign is hoping to raise $5,000 to create a sanctuary for Box Turtles at the Lacey Township animal rescue facility.
Campaign Chair Donna Setaro of Lacey Township says her late son State Trooper Marc Castellano, whom the campaign is named after, loved turtles so this is a fitting tribute.
She also adds that turtles are very slow by nature, so it's a good way to remind zoo visitors to slow down when they see the flashing lights of first responders off to the side of the road and if possible, to move away from them into the next lane.
Setaro says plans for the turtle sanctuary call for replacing fencing, boards and broken balusters, as well as add a new pond with rocks, a mural, turtle statue, a memorial stone and a Move Over Awareness sign and poster with the campaign's web address. Setaro says any of the unused money will be donated to the Popcorn Park Zoo. They're hoping to celebrate its completion with a ribbon cutting ceremony on June 2nd.
Setaro says several fundraisers have been held so far and several items have been donated toward the effort. She says about $1,500 has been raised and the new water pond, memorial stone, turtle statue and Mural are being donated. She says a number of shore area school districts are also joining the effort and are holding fundraisers too.
Since her son was struck while in the shoulder of an exit ramp off Route 195 in Howell Township in 2010, Setaro has made it her mission to promote awareness about the State's Move Over Law. She's been visiting Schools through out the state with law enforcement officials to educate teens. On Friday, March 23rd, Setaro gave her 100th talk at Jackson Liberty High School. She emphasizes that car collisions is the number one killer of tow truck operators.