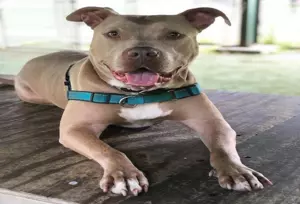 Point Pet Of The Week – Diesel
Diesel (Monmouth County SPCA)
It is time to meet this week's Point Pet Of The Week. Say hello to the absolutely adorable Diesel.
Diesel is the perfect mix of playful and chill. Diesel is a terrier mix who is 5 years young and was surrendered to the MCSPCA when his Red Bank family could no longer care for him.
Diesel was very confused and frightened when he was surrendered to the shelter but now he is a favorite among the volunteers and staff. It has been an amazing turnaround for Diesel!
And Diesel is part of the Buddy Program at the Monmouth County SPCA, which teaches their canine friends commands and life skills to make them even more adoptable! Diesel is really smart and knows plenty of commands including 'sit', 'down', 'stay', 'leave it', and is working hard on learning 'roll over'.