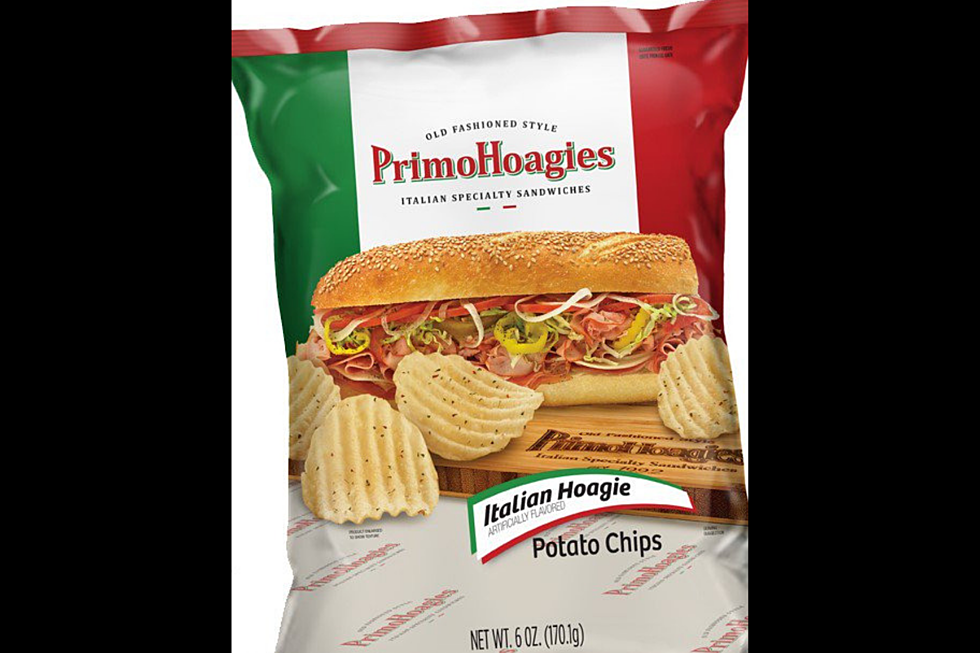 Primo Hoagies Have Their Own Potato Chips Now
Credit: PrimoHoagies via Twitter
Primo Hoagies just recently launched their own brand of potato chips that are now available in local area stores.
The chain that started in South Philadelphia has their own chips that can be paired with a hoagie. Naturally, the chips are Italian Hoagie flavor. According to Philly Voice a spokesperson for Primo Hoagies said that the chips were somewhat a labor of love because they took six months to develop and perfect. The flavor profile of these chips is described as combining Primo's signature prosciutto, provolone cheese, hot capicola and natural casing genoa salami.
Some may have been lucky to have already tried these hoagie flavored potato chips because they had a soft launch in select Primo Hoagie locations back in February on Super Bowl Sunday. Yet their official release date is even better, March 14th, because it falls on National Potato Chip Day.
Read more on Primo Hoagies's new chips here