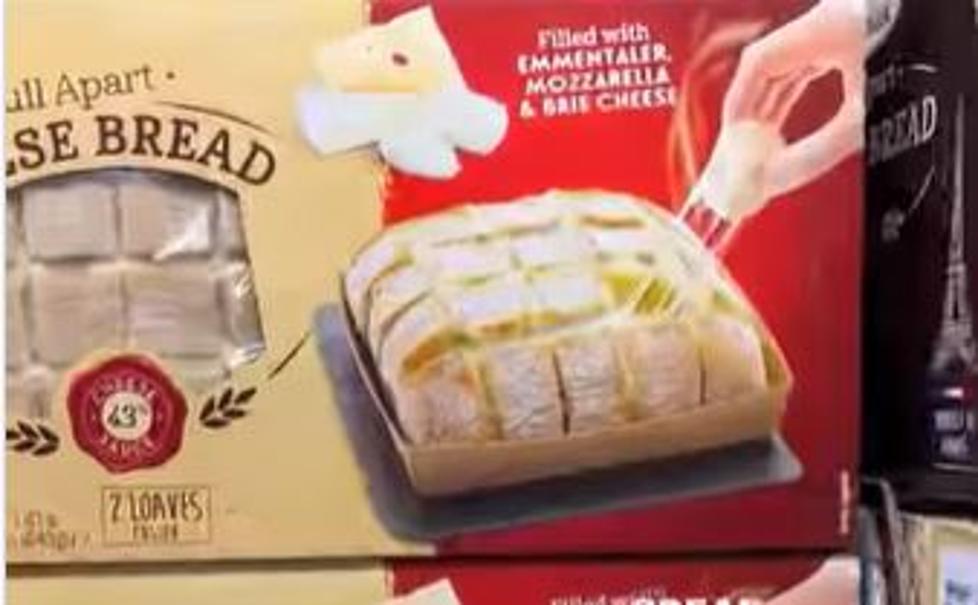 Run, Don't Walk to Ocean County Costco for this Popular New Thanksgiving Dish
Credit: Costcohotfinds on Instagram
Just reading about this hot new Thanksgiving appetizer will make you hungry.

We're just 16 days away from Thanksgiving, which means you're probably drawing up those holiday menus. And I hate to be that person who makes you change your plans, but after reading this, you'll definitely want to include this hot new appetizer on your Thanksgiving table.
I was scrolling the internet for food (what, don't act like you don't do that too), when I came across an appetizer from costcohotfinds via She Knows that described quite possibly the best-tasting food I've ever heard of. It's got carbs, it's got cheese. What's not to love? Check out the original video below:
The item? Tipiak pull-apart cheese bread. D R O O L.
Per She Knows, the French bread is stuffed with 3 different kinds of cheeses: Emmentaler, mozzarella, and brie. Hot damn.
Here in Ocean County, we're known to go big when it comes to food, and Thanksgiving is no exception, so I'm sure this cheesy delight would feel right at home on your table. Maybe you can put them next to NJ's favorite Thanksgiving side dish, stuffed mushrooms. And if you're not the best cook, here's an easy way to impress your guests (I won't tell them that you didn't make it from scratch).
She Knows says you can get the bread for $10.99 (you may want to double-check that the price doesn't vary).
Happy cheesy bread eating!
uh oh - are any of these short supply grocery items on your thanksgiving menu?
Start planning for Christmas too: NJ Malls where you can get a pic with Santa
More details and locations will be added as the holiday season progresses, so please check back often for updates. Malls are listed in alphabetical order.
Peek Inside Colts Neck's Iconic "Christmas House"