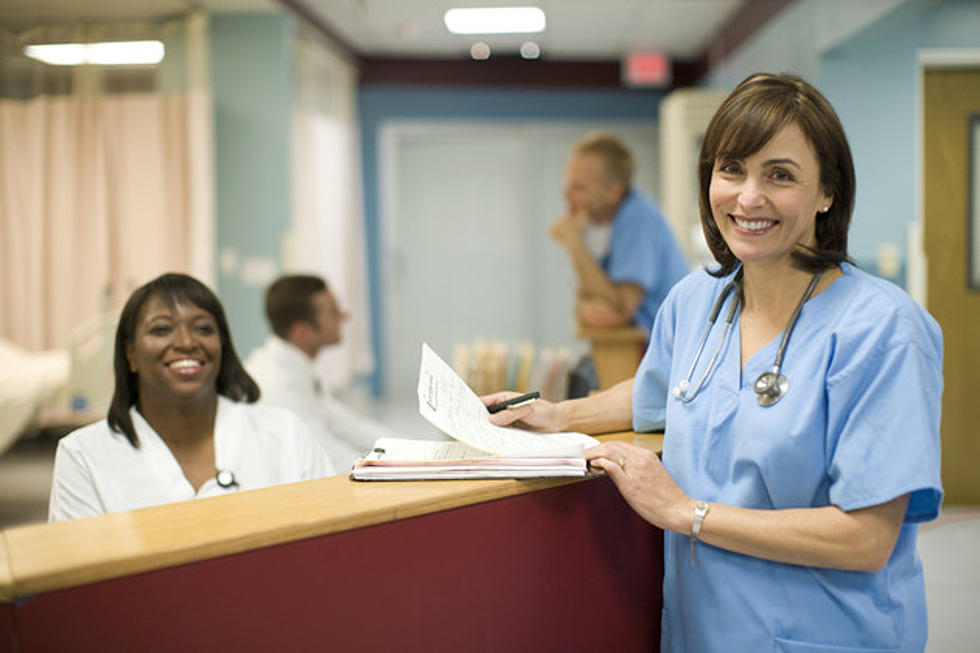 St. Luke's Parish hosting annual blessing mass for healthcare workers
Thomas Northcut - ThinkStock
It's a special honor in the Catholic Church to have a blessing of healthcare professionals and St. Luke's Parish in Toms River is holding a special mass for those who keep us healthy and safe.
In Honor of the Patron Saint of Physicians, St. Luke, all medical professionals are invited to receive a special blessing and attend a reception following mass with their families
The sixth annual Healthcare Professionals Mass will be held on Sunday, October 20, 2019, at 2:00pm.
This special blessing and mass will be for all medical field professionals from doctors, chiropractors, physical therapists, nurses, to reception staff members in the industry.
It's a special mass within the Catholic Church called a "White Mass," which refers to the white coats worn by doctors and other medical care practitioners.
"We have a very large group of doctors and nurses here at our parish," June Chu, St. Luke's Healthcare Professionals Mass coordinator, said. "The Healthcare Professionals Mass is a special day for all who attend, including our families, as we're recognized and blessed to continue practicing our line of work that can be challenging, with God's love and guidance."
The mass will take place at St. Luke's Roman Catholic Church, 1674 Old Freehold Road, Toms River, NJ 08755.
Following the mass there will be a free reception in the Parish Center, located down the hall from the church.
Healthcare workers of all faiths are welcome to attend this mass and reception.
If you are interested in finding out more information about this event, or other special events or groups at St. Luke, please visit our website at https://stlukestomsriver.org/.