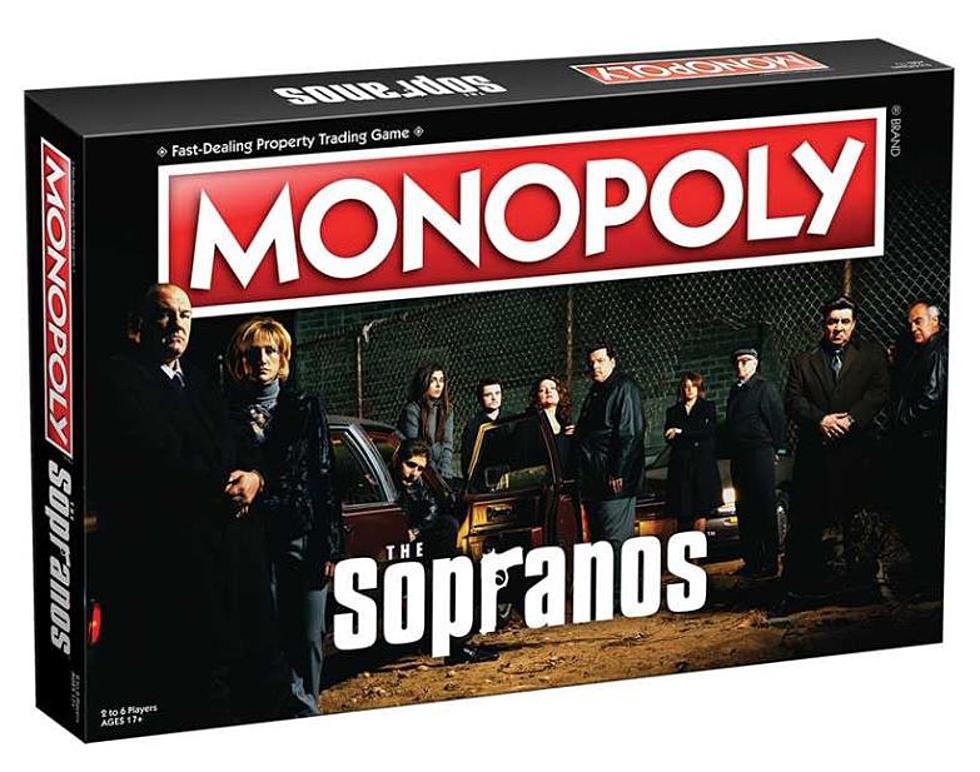 Stugots, Think You Can Win At Soprano's Monopoly, Fuggedaboutit
Courtesy of The Op
The game of Monopoly has been in my family for as long as I can remember.
Ayyyy, we pulled that game box off the shelf so many times.  Whether it was a rainy day, or more recently a bunch of Goombas turned it into a drinking game.  You can literally turn anything into a drinking game.
Honestly, I do not remember ever finishing a game of Monopoly.  It's one of those games where you need to have time set aside to play.  At the very least, you go into it knowing you might not finish.  Either way, it is fun.
Listen to Rich DeSisto weekdays from 3 p.m. - 7 p.m. on 105.7 The Hawk and download our free 105.7 The Hawk app.
Through the many unique editions over the years, there have been many themed Monopoly games since it was created back in 1903.  Some of my favorites
24 FAVORITE MONOPOLY GAMES
Now we can add another themed Monopoly game experience and it's right on time.  Introducing Monopoly, The Soprano's edition.
A Southern California company called Usaopoly (The Op) has been customizing themed Monopoly board games, as well as other popular favorites.  This new adventure is based on the HBO mobster drama.  Become a made-man and call the shots.  All the famous landmarks are in play.  Tony's house, Bada-Bing, the Pork store.  Even the game pieces are reminiscent of the TV series, including Tony's beloved ducks.
Adam Sblendorio, The Op's creative director said,…
"Monopoly is a game of acquiring and controlling territory, making deals, getting paid, and eliminating your competition.  Surprisingly the world's most famous and popular family board game has some clear parallels to the world of The Sopranos."
The new version comes just before the release of the new Soprano's prequel, "The Many Saints Of Newark" starring Michael Gandolfini (James Gandolfini's son) Ray Liotta, and Leslie Odem Jr.  In theaters October 1, 2021.
Be part of the family.  Gather all the bosses for a sit-down and have some fun.  Who would've thought finally finishing a game of Monopoly might mean you'd get "whacked"?
Madone, they're not just slicing Gabagool in this deli
Cops Dismantle 'Local Criminal Enterprise' at Hudson Valley Deli
Six were arrested for allegedly selling drugs and more at a Hudson Valley deli.
15 Beloved New Jersey Italian Restaurants Too Delectable Not to Try
Look: Did You Know These Popular Reality TV Stars Are From the Jersey Shore?
Jersey Shore is not the only Reality TV show to have stars from our hometown (although you will find some of those stars on this list). Keep scrolling to be shocked by the other Reality Stars you didn't know grew up at the Jersey Shore!
New Jersey Stereotypes