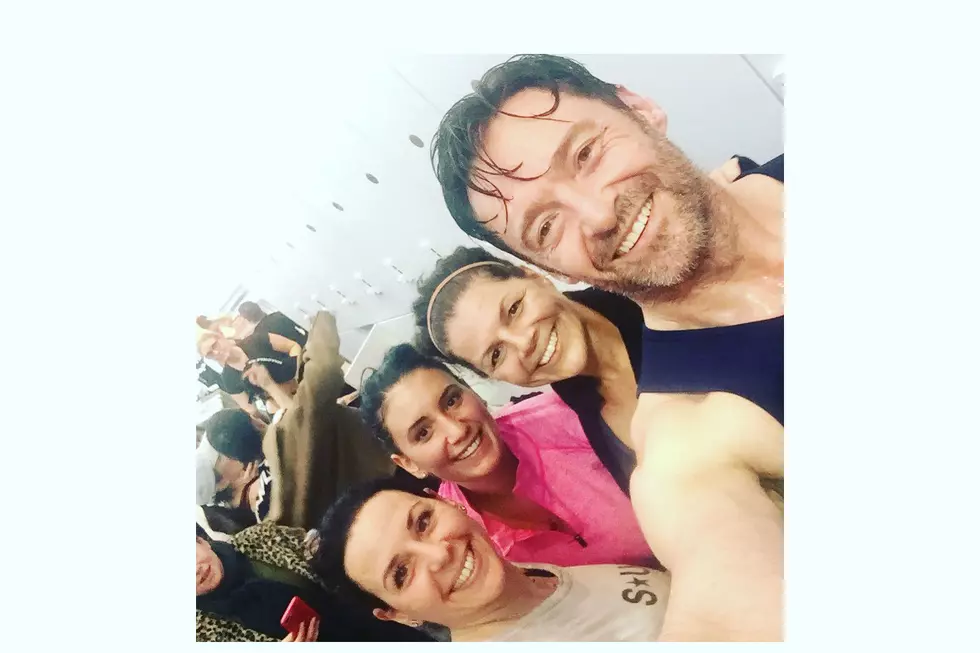 This Spring Lake Girl Ran Into Hugh Jackman While Working Out!
Photo courtesy of Deidre N
Bet you wish you had a photo like this one!
My friend Deidre was certainly in the right place at the right time recently.
She was taking a spin class to help raise money for a worthy cause when Hugh Jackman showed up!!!!!
She says he is a truly beautiful person inside and out and obviously that's true because look at this great photo he posed for with Dee and her other lucky friends Gia and Gabrielle..Deidre is the one right next to Hugh :)
Her caption for the photo read "thank hugh for letting us jack you man" lol!
Deidre had taken the train from Spring Lake to the city that morning to take the Soul Cycle class, which was a fundraiser for The Center NYC. Hugh Jackman was the special guest and they were spinning to the music from The Greatest Showman. At one point Hugh asked them to lower the music so that he could talk about the girl who was singing the song and how up until this film she was just a waitress. The whole class was sweating and cycling and crying all at once while Hugh told the story.
After class, Dee got up the nerve to approach Hugh in the locker room and he asked for a photo and he said 'absolutely' and very gladly grabbed her phone and took this photo. Hugh...you are great at taking selfies!
Why don't I ever get that lucky?!
Have you ever ran into a celeb and asked them to pose for a photo?