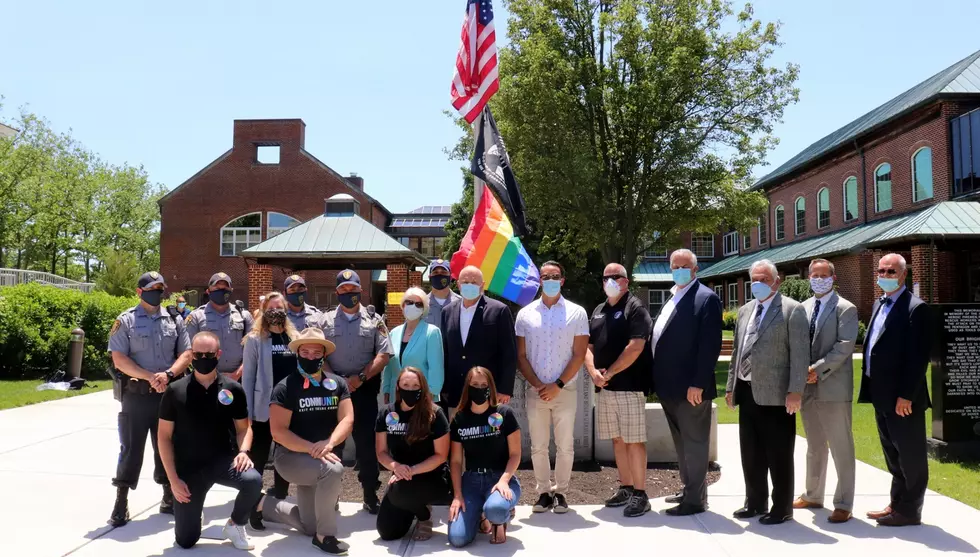 Toms River Pride Festival & Drive-By Set for June 20
Exit 82 Theater Company
Exit 82 Theatre Company has announced that despite COVID-19, the second annual Toms River Pride Festival will go on June 20.
Enter your number to get our free mobile app
It will be a bit different using a drive-by and virtual format, but the message will be the same. Equality.
The first LGBTQAI+ Pride was 50 years ago. Organizers this year are posthumously honoring Grand Marshal Marsha P. Johnson, the New Jersey-born Black transgender activist who threw the first brick at the Stonewall Riots and was instrumental in organizing the first Pride March in New York City.
Congressman Andy Kim of New Jersey's 3rd Congressional District offered his support:
I'm thrilled to see that even in these tough times, we can come together to celebrate Pride right here in Toms River. Since that day over 50 years ago at Stonewall, we've seen great progress made, but there's still so much work to be done. We need to press the Senate to pass the Equality Act and state clearly that Black transgender women matter.
According to a press release, 'TR Pride' will still offer the community fun ways to participate in different events throughout the day and night.
'Drive-by Pride' will run from 11:00 a.m. to 1:00 p.m. beginning at the entrance of Hyers Street at Washington Street. Look for many rainbow-decorated vehicles. Guests are encouraged to support local businesses participating nearby and to bring personalized statement signs demonstrating their support of Pride, which could be featured in an upcoming Downtown art installation.
From 5:00 p.m. to 9:00 p.m., 'Virtual Pride' will provide participants with an online platform for an engaging discussion on LGBTQAI+ issues with Garden State Equality, and special performances by top New York City drag queen and Toms River native Izzy Uncut, Jan of RuPaul's Drag Race fame, Lexington Banks, Asbury Park's Milian Mafia, and more to be announced.
Toms River Pride is looking to feature stories highlighting local LGBTQAI+ heroes and allies. To tell your story, send it to exit82theatre@gmail.com.
Enter your number to get our free mobile app
LOOK: See Photos of the Year From the International Photography Awards