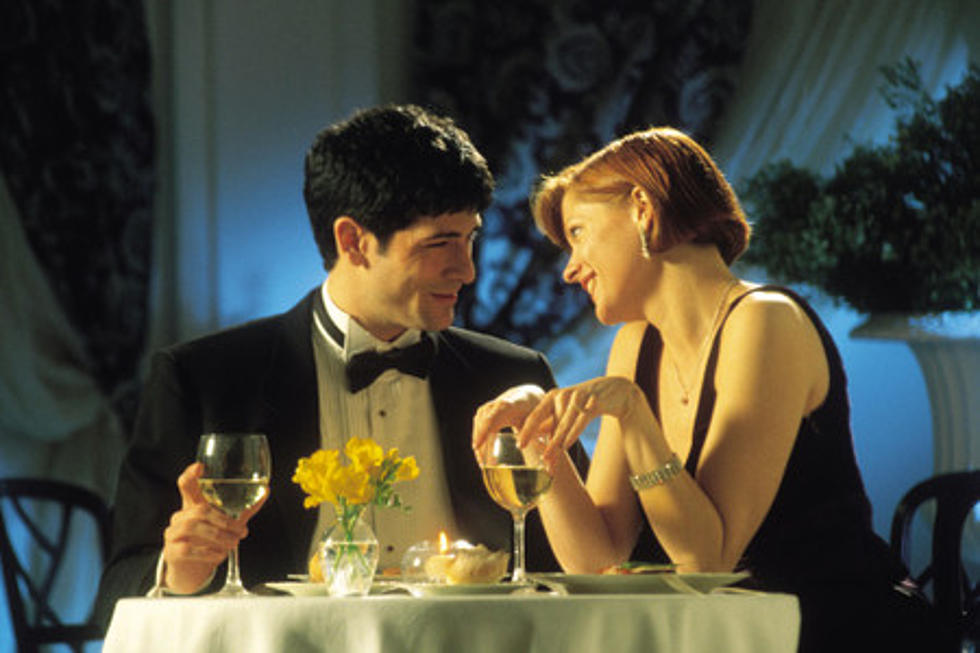 Romantic Jersey Shore Restaurants With Breathe Taking Views For V-Day
ThinkStock
There are so many amazing restaurants at the Jersey Shore to choose from so deciding where to bring your special someone for Valentine's Day can be a nearly impossible choice.
That is where we come in...
Over the next month, we will be putting together various Valentine's Day Guides so that you can find exactly what you are looking for.
Below are five romantic restaurants scattered throughout the Jersey Shore but what separates them apart from the rest is that they have some pretty amazing and romantic views.
Take a look below and don't hesitate to let me know if we missed a big one!
27 Ocean Avenue, Pier Village, Long Branch
This restaurant takes advantage of being located directly on the beach. It is an incredibly romantic view filled with palm trees and an Italian menu that will have your mouth watering -- apparently the Bolognese is highly recommended. P.S. They offer half-priced bottles of wine every Thursday evening.
72 Bridge Avenue, Bay Head
Talk about a romantic setting -- you get to sit on the gorgeous brickwork and enjoy the stunning views of Twilight Lake while enjoying contemporary American cuisine. This spot has interesting combinations including tuna poke nachos or sausage sage stuffing that is supposedly to die for.
23 Ocean Avenue, Long Branch
This French restaurant also has a gorgeous ocean view where you can sit back and relax with your significant other on Valentine's Day. They have specials going on each and every night which is always a huge plug in my book.
517 Lake Avenue, Asbury Park
This restaurant is located in a multistory Victorian style building with lots of windows and porches for you to see views across the Wesley Lake. This romantic location is actually "on vacation" until they reopen on February 13th -- JUST in time for Valentine's Day which means they have a lot of down time to whip up something good. Their menu has a large variety including pastas, meats and seafood but keep in mind this place does not take reservations unless it is a party of 12 or more.
800 Ocean Avenue, Asbury Park
This hotspot is hovering right above the famous Asbury Park Boardwalk with a gorgeous view of the beach. They aim to stimulate all five senses during your visit with contrasting planes of natural, textured materials. You can sit together in front of a cozy fire or enjoy cocktails out on the deck.  The food menu consists of seasonal finger food created in-house.