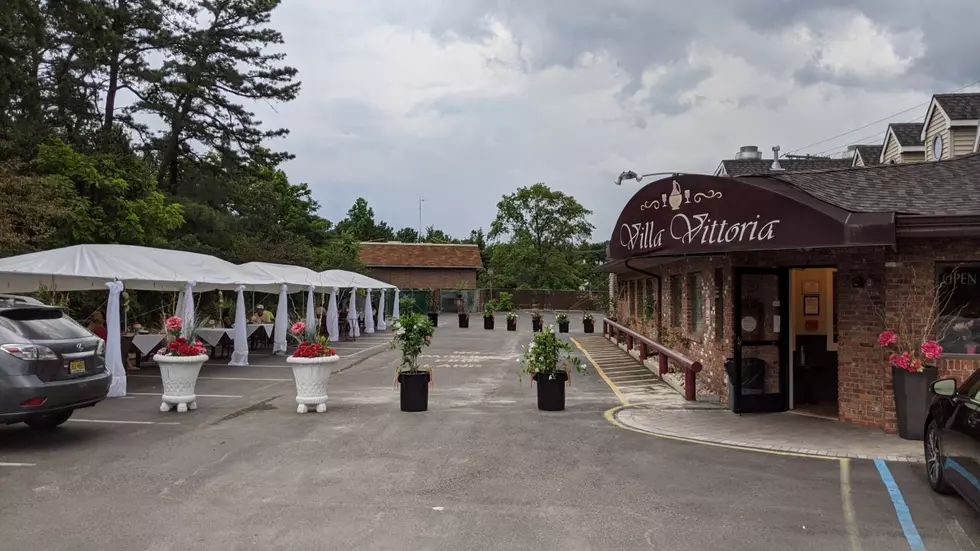 Villa Vittoria in Brick Reopens with Outdoor Dining
(Photo courtesy of Villa Vittoria)
This is such great news!!! The owners have such an amazing story and have been through so much!
Before I get into what this special restaurant has been through...let's start with the important info:
Villa Vittoria in Brick is now open for dining under tents in the parking lot at 2700 Hooper Ave. (they will valet park your car.) Dinner only. Reservations are recommended, especially for the weekends. Call 732-920-1550.
Their Forked River restaurant, Il Giardino Sul Mare, is also reopening, in case you're down that way.
Villa Vittoria has been through so much but is such a landmark and beloved restaurant and I have been going there since the '80s! I have so many wonderful family and friend memories there, back when it was owned by the Salpietro family.
It all started in the 1950s as an ice cream parlor called "The Shack", then it was turned into a pizza place called "The Chimney" before it was purchased in 1988 by the Salpietro's from Sicily. They transformed it into a beautiful Italian restaurant named Villa Vittoria.
Then a really cool 'American Dream'-type story happened. Some of Giuseppe Salpietro's employees, who had worked side by side with him for years, were able to purchase the restaurant from him in 2004!
This place has survived disastrous floods, a fire in 2016 that they had to rebuild from, and now the Covid-19 closure. But as the owners say, every worthwhile dream comes with its challenges. And with so many loyal customers, their future remains bright!
So to Nelson, the other owners, Diana the bartender and Hector the server (pictured here) and the rest of the staff....here's to you and some wonderful meals to come!
Meanwhile my heart goes out to all of the other restaurants who have been trying to hang on waiting for indoor dining to reopen because some of them just can't make outside dining happen for various reasons. I know you are fighting for your lives and we don't want to see any of you have to close permanently!!!
Enter your number to get our free mobile app
Fresh NJ Produce for Pickup