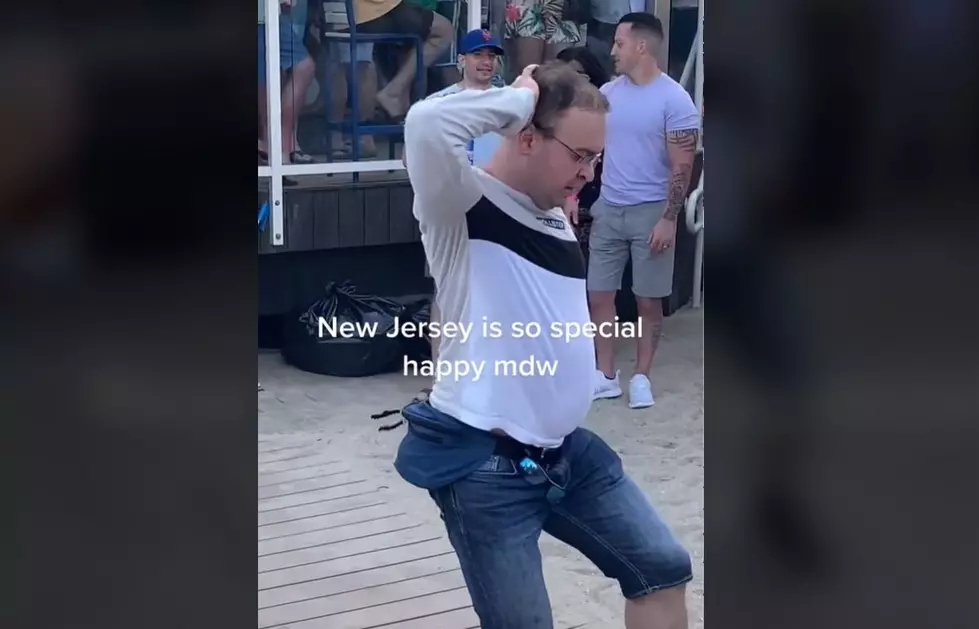 We Need More People Like The Guy in This Viral Pt Pleasant, NJ Video
Credit: @lesliegoodmann via TikTok
His spirit is incredible.
Memorial Day Weekend at the Jersey Shore is a wild time.  It's the unofficial start of summer, plus a three-day weekend, so everyone is looking to let loose.
Which is exactly what one guy did - and we love him for it.
How many times have you been afraid to be yourself, or to do something because you were worried about what other people might think?  That's me on a daily basis.
This video of a guy living his best life at Jenks Club that went viral on TikTok is fun, but it's actually really inspiring too.
There's no word yet on who the man in the video posted by @lesliegoodmann on TikTok is.  A bunch of people in the comments said they saw him showing off his dance moves over the weekend.  Some even got the chance to dance with him.  Some recognized him from previous summers (which means he's from around here - awesome!)
What I love most about this video though, is the support from everyone in the background.  People are cheering him on and dancing with him, and are just having a good time.
That's what society should be all about, especially after the rough past couple of years we've had.
If you know the guy in the video, or you are him, send me a chat on our 92.7 WOBM App - I'd love to talk with him!
Check out the video below - I guarantee it's going to put a smile on your face (and make you want to bust a move)!
38 Jersey Shore Tourist Traps Even Locals Can't Resist
There are some places at the Jersey Shore visitors will seek out for their sheer notoriety. But, we'll let you in on a little secret. There are some, like AC casinos and Lucy the Elephant, we can't resist them either.
The 20 Dynamite New Jersey Diners That Are Too Tasty Not to Try
Every Amazing New Jersey Restaurant Featured on Diners, Drive-Ins and Dives