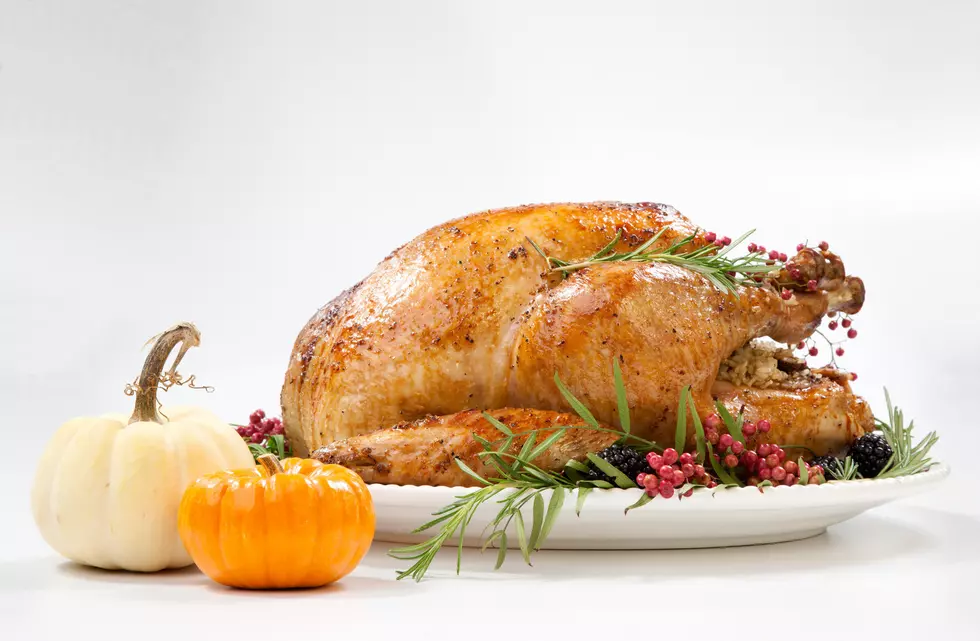 You Can Serve a Pumpkin Spice Glazed Turkey on Thanksgiving
evgenyb/thinkstock
If you live for anything and everything pumpkin spice, you're going to love this turkey.
Enter your number to get our free mobile app
The food chain HoneyBaked is capitalizing on the pumpkin spice phenomenon, creating a pumpkin spice turkey that becomes available today (through special order), reports Delish.com.
But, pardon the pun, here in lies the 'rub'. HoneyBaked's only local location, and I use the word 'local' very loosely, is in Edison, New Jersey. Now, am I still considering making the drive from South Jersey to get one of these pumpkin spice birds? Yes. Am I going to simply try and recreate this turkey in my own kitchen for Thanksgiving, yes. I don't think the recipe is that inventive that I can't conjure up something similar, but I'm nuts, so I'm probably heading to Edison, lol.
Have you ever created a pumpkin spice turkey, for Thanksgiving or any other time? Let us know how you did it in the comment box below.
KEEP READING: 3-ingredient recipes you can make right now