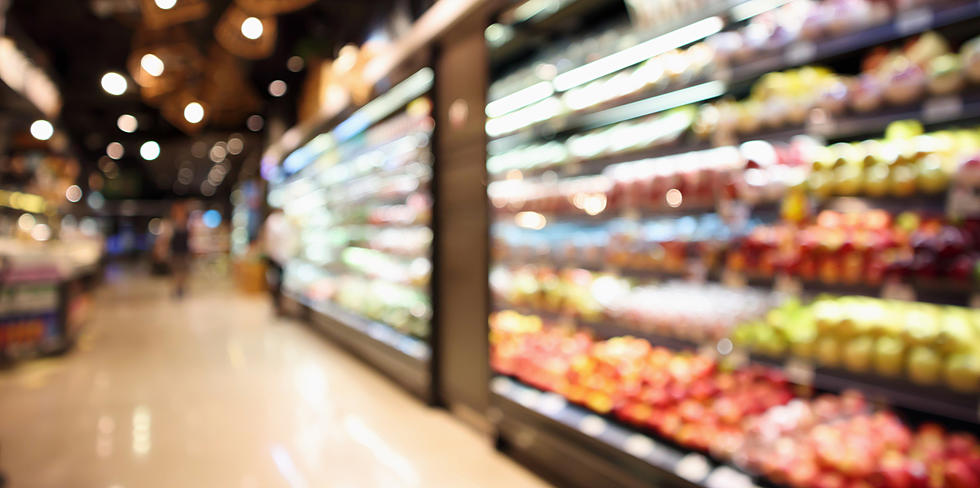 2020 MVP Awards: The Favorite JS Grocery Store Worker Is….
Getty Images/iStockphoto
It is time to wrap up 94.3 The Point's 2020 MVP Awards!
Over the past few weeks, we have been shining a spotlight on all of our frontline workers: best police officer, best nurse, best grocery store worker and so many more.
You have been voting since last year....okay a week ago...and it is time to declare the  Top Jersey Shore Grocery Store Worker!
And before I announce the winner, let me just say this: Thank you to all of our frontline workers. You have worked throughout the entire pandemic, putting yourself and your loved ones at risk to keep us all fed and safe.
There will never be enough words to show our thanks.
Now...congratulations to.....
Jonathon Coscia who works at the ShopRite in Aberdeen!
Enter your number to get our free mobile app
Here are all of the nominations that were submitted....every single one of these people deserves a huge THANK YOU!
Nominee: Carlie Johnson, ShopRite
I nominate my daughter Carlie Johnson she's a hard worker and is a cashier at shop rite . Being essential and serving customers with this pandemic is a great feat and I give her credit because she fights with anxiety herself and pushes through everything. I'm so proud of her !!
Nominee: Brian Mahaffey, Stop & Shop (Meat Manager)
I nominate Brian Mahaffey he is the meat manger in the Shop & Shop located at rt70 and rt9 I believe they call it the Dover store. He has worked tirelessly throughout the pandemic to ensure his meat department stays fully stocked for his customers.
Nominee: Victor Keyes, ShopRite
We nominate Victor Keyes who works at the Shop Rite in Freehold because he is always smiling and friendly and always goes out of his way to help customers. He has continued to work through this pandemic and he has been a light in a dark time.
Nominee: Zino Greco, ShopRite
Nominee: Patricia Carrino-Persinger, Foodtown
Patricia Carrino-Persinger has been working at Foodtown since the pandemic has begun in the customer services office. She has worked tirelessly listening to the questions, concerns and complaints of others keeping a smile on her face working countless hours. She deserves this recognition for being a special grocery worker during these unprecedented times.
Nominee: Jonathan Coscia, ShopRite
Jonathan is a Frozen Food Clerk who has worked for the ShopRite in Aberdeen  for over 8 years. He has continued to rise above co-worker sickness, absenteeism and even death during this pandemic while worrying above his Dad 24/7 who suffers from Heart Disease. Jonathan covers for Dairy dept when needed too. He works with a smile on his face and helps customers whenever needed. He has been honored as employee of the month several times with a $5.00 voucher for lunch. Customers have also awarded him with their comments to management as well. He is one in a million in the retail business cause he still puts the Customers Needs First thru the most difficult times in the work environment. He definitely deserves the 2020 MVP Award as he continues to shine in his Essential Role during the Pandemic.
Nominee: Ana Mastrocola, Acme
Ana Mastrocola who works the front end at the Lincroft Acme has worked non stop since the pandemic started to keep her store safe, staffed, and running. She stays late, works every Sunday and makes all of her customers smile, all while taking care of her family! She truly is deserving of any and all recognition!
Nominee: Danek Radwanski, Foodtown
I nominate Danek Radwanski from Foodtown in Sea Girt! Worked his butt off during the pandemic. Never missed a day.
Nominee: Michael Williams, ShopRite
He works at the ShopRite supermarket in Aberdeen.
Hard worker. Always a smile even throughout COVID-19!!
Nominee: John Pascrell, Wegmans
Nominee: Michelle Pascrell, Wegman's
Nominee: All workers at Wegmans, Manalapan
Nominee: Bridget Flanagan, ShopRite
Nominee: Alex Bowers, Lidl
Alex is top notch AND always goes above and beyond at the Lidl in Howell. He is always attentive to the customers' experience in Lidl. He keeps it Covid-19 cautious, clean and fluid store making shopping a delight.
And once again....Happy New Year.
Summer at the Shore