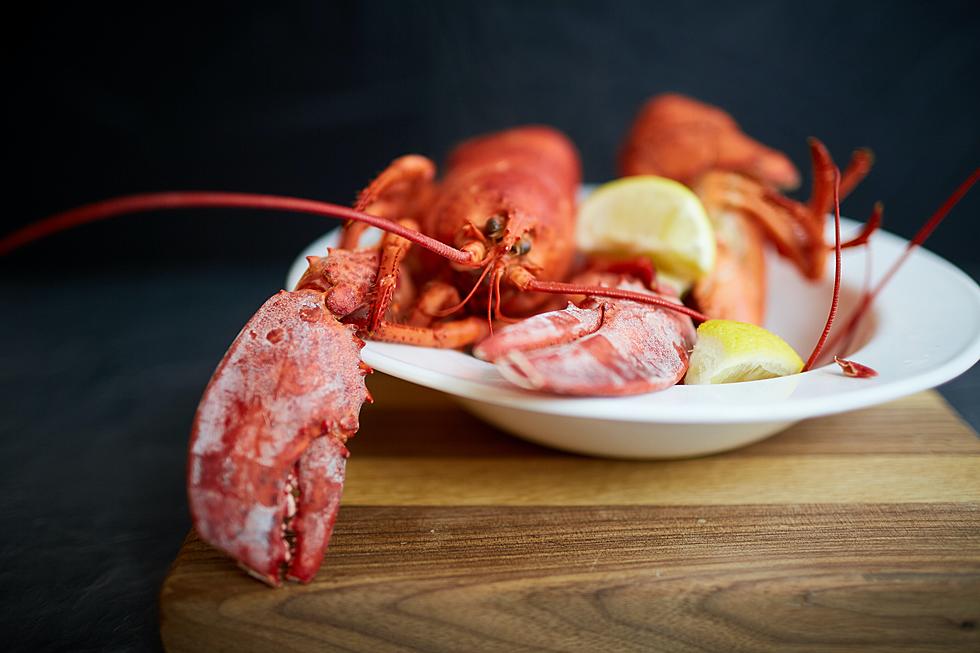 One Of The Jersey Shore's Best Seafood Festivals Returns This September In Point Pleasant Beach, New Jersey
David Todd Mccarty-unsplash
I randomly enjoy starting my articles with interesting facts about the topic I write about. Last time I gave you unique facts about the plant bamboo, for this article, the top is seafood.
The stuff you can find on the internet is remarkable! Did you know...
Halibut and tuna are the safest fish to eat in terms of bacteria.
Eating 100 grams of sardines is going to give you more protein than eating a steak of the same weight.
Shark Fin Soup is a delicacy in China, it can be priced up to $100-$200.
Before cooking a fish, you can tell if the fish is fresh and ready to be eaten by placing it in a pot of water. If the fish stays afloat, that means it was caught recently and fresh to eat.
Out of the 5 billion pounds of shrimp produced in one year, one billion is consumed by Americans.
95% of the crawfish in the United States are harvested in Louisiana.
Listen to Jimmy G nights on 94.3 The Point and download our free 94.3 The Point app.
Now you can get ready for one of the Jersey Shore's best seafood festivals! On Saturday, September 18th, the 43rd Annual Festival Of The Sea will take place in Point Pleasant Beach. Besides the event getting canceled last year, the Festival Of The Sea has been happening since 1975! It's a perfect event for you, your family, and your friends!
More details are below...
This Seafood festival is held downtown on both Arnold and Bay Avenues. Local restaurants and vendors provide the large crowds with delicacies such as crab cakes, shrimp skewers, paella, soups and bisques, lobster, and other seafood items. Don't like seafood? No problem, there are plenty of other varieties of food to sample!
In addition to the food available, there are literally hundreds of craft vendors featuring handmade items. Shoppers are bound to find that unusual item sought after. For entertainment, there is a stage set up on the corner of Arnold and River Avenues that plays host to local musicians and other acts.

The festival begins in the shopping district between Rt 35 South and Rt. 35 North and goes all the way down to the Point Pleasant Boro border. The Elk's club uses its outdoor grounds to provide even more food and a beer garden. The money made at the Elk's area goes to the club. They use these funds to provide items for handicapped children.
By holding the Festival of the Sea in the month of September, visitors have been treated to great weather. Also, the local businesses have a chance to offer many of their summer goods at sale prices.
For more updates, stay up to date on their Facebook page! If there is bad weather, the event will be on Sunday, September 19th. See you there!
Point Pleasant Beach?! Here are the 50 best beach towns in America
Every beach town has its share of pluses and minuses, which got us thinking about what makes a beach town the best one to live in. To find out,
Stacker
consulted
data from WalletHub
, released June 17, 2020, that compares U.S. beach towns. Ratings are based on six categories: affordability, weather, safety, economy, education and health, and quality of life. The cities ranged in population from 10,000 to 150,000, but they had to have at least one local beach listed on TripAdvisor. Read the
full methodology here
. From those rankings, we selected the top 50. Readers who live in California and Florida will be unsurprised to learn that many of towns featured here are in one of those two states.
Keep reading to see if your favorite beach town made the cut.
Updated 2021-2022 Stone Pony Concert Schedule: