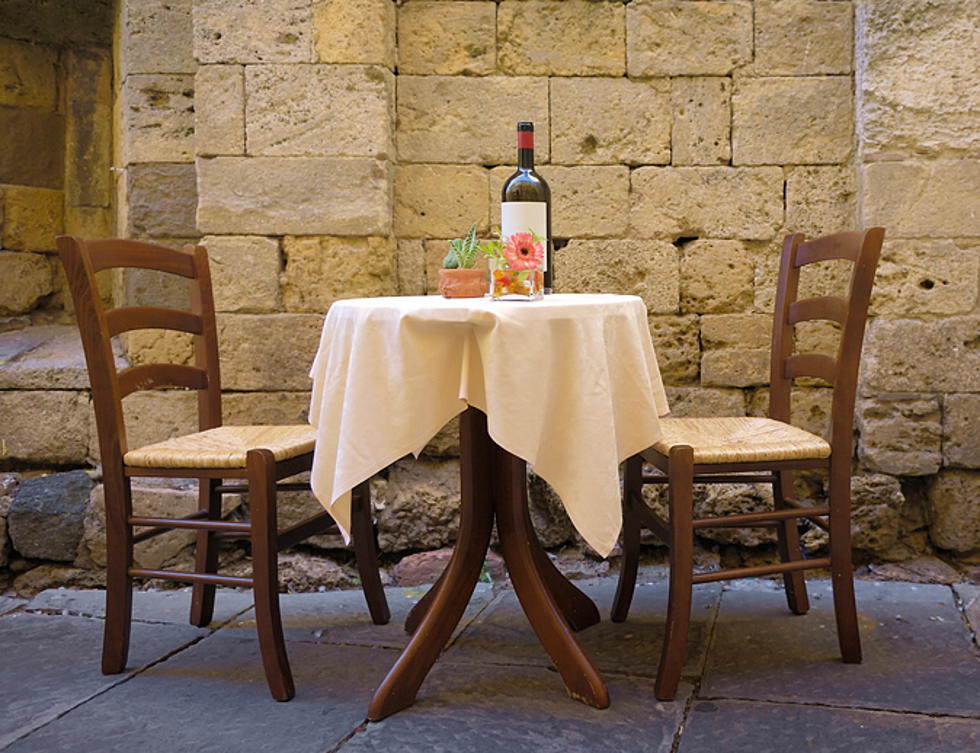 A Celebrity Chef is Opening An Exciting 'New' Restaurant in Rumson, NJ
FooTToo
It's back to the future when it comes to this "new" fine dining option coming to the Jersey Shore.
You're no doubt familiar with Chef David Burke. Burke, a native of Hazlet, graduated from the Culinary Institute of America and was a student at Ecole Lenotre Pastry School in Plaisir, France. There, he would work with legendary chefs that would shape his career.
Chef has been featured nationally on reality food competitions like Iron Chef America, where he lost by this much to fellow New Jersey chef Bobby Flay. Burke also competed on Top Chef Masters.
David Burke owns twelve restaurants in New York, New Jersey, Colorado, North Carolina, and Washington D.C.
His local restaurants include favorites like Beach Haus Bar & Grill in Belmar and Drifthouse in Sea Bright.
You may be thinking, "what about Fromagerie in Rumson?"
David Burke had a near-decade-long run as the operator of the popular restaurant. After Chef left Fromagerie became Rumson House, which ended up closing in 2019.
Earlier in the year, Burke announced he was reviving the old Fromagerie. Now we have more details.
First off, Fromagerie is no more. Chef Burke is reopening the restaurant as Red Horse. According to a release obtained by the Asbury Park Press, the new name of the restaurant:
comes from a painting of a red horse that Burke purchased in New Hope, Pennsylvania.
It's reported that Red Horse will be:
a modern American steakhouse with Asian influence.
Burke is planning on launching his new restaurant on or about March 24. Red Horse is hiring all positions. Those interested should email jordan@davidburke.com.
Get a sneak preview on his official website.
Listen to Matt Ryan weekday afternoons on 94.3 The Point and download our free 94.3 The Point app.
LOOK INSIDE: The Most Expensive House in Rumson
This is the most expensive house for sale in Rumson, NJ in 2021
The 100 Best Places to Live on the East Coast
WHERE DID THEY GO? Here are 50 of your favorite retail chains that no longer exist.