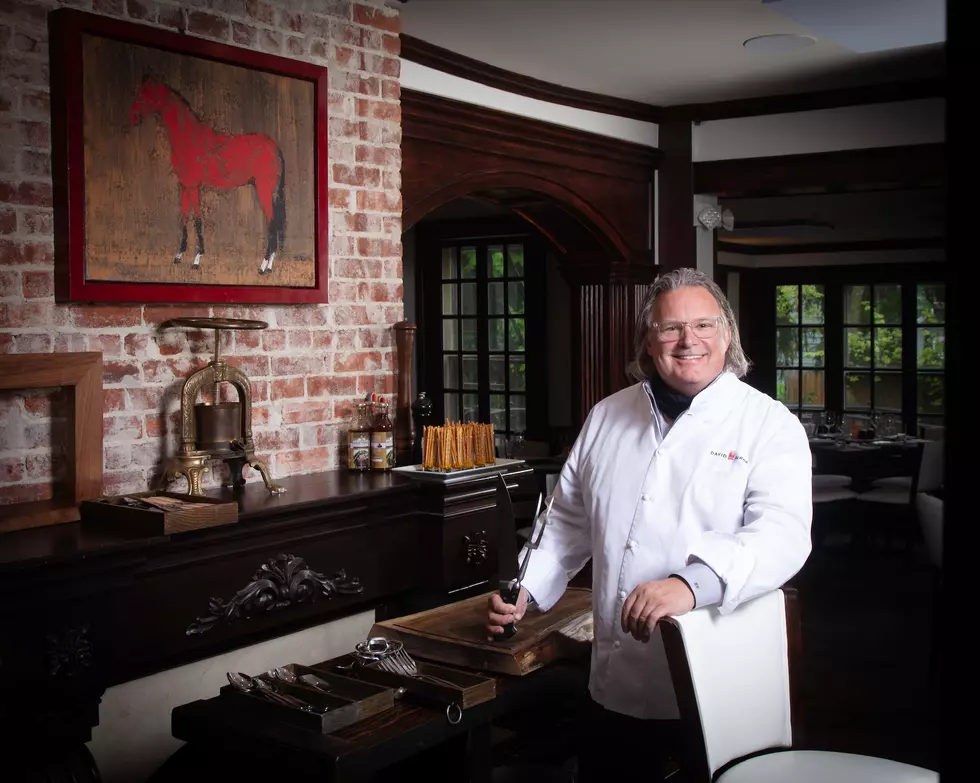 Enjoy A David Burke Meal That Is Severely Discounted In Rumson, NJ
David Burke PR
Have you ever had the esteemed pleasure of eating at a David Burke restaurant?
You aren't just sitting down to eat. When you walk into a David Burke establishment, prepare yourself for a full dining experience filled with delicious food, creative cocktails, a welcoming ambiance and chic restaurant design.
While enjoying a high-end meal would usually cost you a nice chunk of change, there are a few upcoming opportunities for you to get the full David Burke experience at a serious discount.
For the next two months, David Burke will be hosting events twice per month with prix fixe dinners made for royalty.
Both of these events will be hosted at Red Horse by David Burke located at 26 Ridge Road in Rumson.
The first dinneris called "What's Your Beef?"
Get ready to enjoy the era of, "muscle cars, big hair and disco!"
David Burke has put together a prix fixe dinner which includes, "two glasses of Red Horse private label wines, passed hors d'oeuvres, a 70's style chopped salad, a trio of prime beef - 10 ounces of three cuts exquisitely prepared three ways."
This event will be held on select Wednesdays - June 8, June 22, July 6, July 20 - from 6:30 PM to 8:30 PM. FYI: David Burke himself could be in attendance!
To attend, it costs $70.00 per person. CLICK HERE or call (732) 576-3400 to get your tickets!
The second event is called Sushi & Steak Omakase Dinners.
Attendees will get to enjoy a, "traditional Japanese style of 'chef's choice' tasting menu of ten dishes using the finest sushi and Red Horse's exclusive F1 Wagyu beef."
This event will be hosted on select Wednesdays - June 1, June 15, June 29, July 13, July 27 -- from 6:30 PM to 8:30 PM.
The cost is $85.00 per person.  CLICK HERE or call (732) 576-3400 to get tickets!
FYI: Tickets MUST be purchased in advance and an automatic 20% service charge will be added to the final bill.
Ladies and Gentlemen: do not miss out on this opportunity.
Good food, good meat, good god, LET'S EAT!
Anyone need a plus one?
And while we are on the topic of bougie:
This New Jersey Waterfront Mansion is More Stunning Than A Five-Star Hotel
This New Jersey Waterfront Mansion is More Stunning Than A Five-Star Hotel