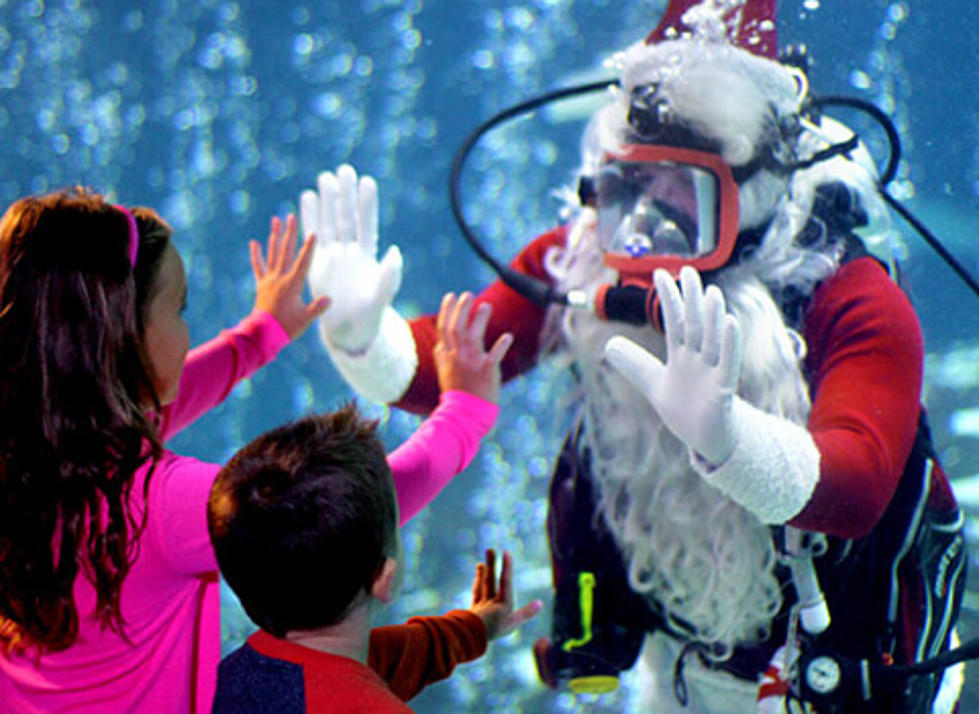 Adventure Aquarium in Camden NJ Taking Christmas Underwater!
AdventureAquarium.com
A swimming Santa Claus? You've gotta see it to believe it! But that's not all Adventure Aquarium has in store for you and your family this holiday season.
Christmas is just over two months away and the festivities are going underwater at Adventure Aquarium along Camden Waterfront.
You can visit with Scuba Santa in the Ocean Realm where you can stage a family selfie. Wouldn't that make for a great Christmas card?
You can also view the largest and smallest underwater Christmas trees in the world, adorned with starfish and coral of course!
Adventure Aquarium assures your family, 'Scuba Santa and his el-fish helpers have been hard at work to bring you and your family the a safe and memorable Christmas experience', just as they were in 2020 amid the pandemic.
PRO TIP from Adventure Aquarium:
If you'd like to visit Scuba Santa underwater, viewing capacity is limited and available on a first served basis.
However, Scuba Santa can also been found for photos in his giant snow globe!
And, obviously you'll want to spend some time gazing at the fish, sting rays, sharks, sea turtles, and penguins in the aquarium, like a Great Hammerhead Shark named Anchor! In fact, Adventure Aquarium is home to one of the longest shark bridges in the world.
15 Hot Toys for Christmas 2021
What do kids want for Christmas this year? Santa Claus certainly wants to know. Here are 15 toys that'll be hot this holiday season.
16 red flags for someone claiming to be from New Jersey
LOOK: 30 fascinating facts about sleep in the animal kingdom