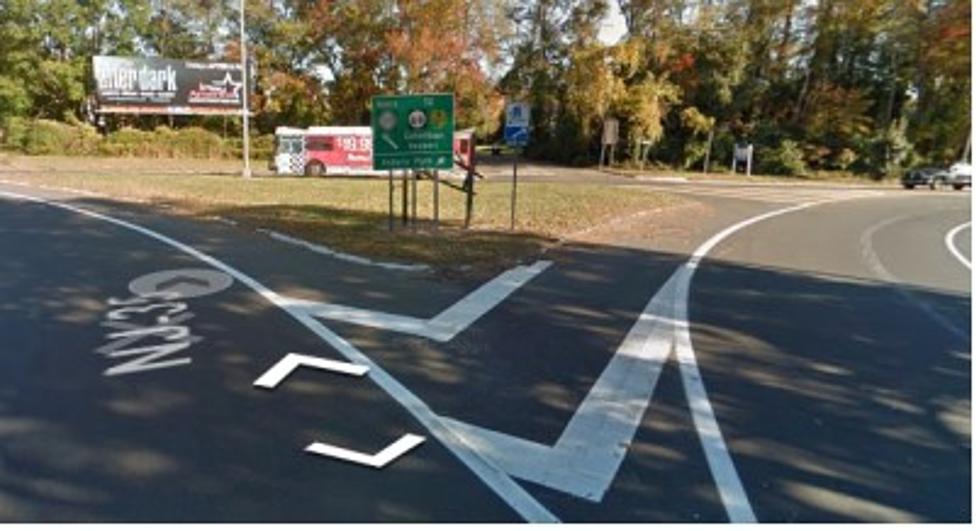 Grrr! Is The Asbury Circle The Craziest Traffic Spot At The Jersey Shore?
Google Maps
Of all the bad traffic spots in Monmouth & Ocean counties, it would be hard to find one that is more perplexing, sometimes harrowing, and always challenging than our beloved Asbury Circle.
One thing the Jersey Shore doesn't lack is crazy traffic spot. Just start your car and drive a mile and odds are you'll find yourself at one. And the one you encounter most often is the one you'd probably choose as the craziest.
But if you've ever encountered the maze, puzzle and game show that is the Asbury Circle, then I believed you have come across the Jersey Shore's craziest traffic spot. Most people don't know what to do when they have two directions to choose between. The Asbury Circle offers about seven.
But even after you make the decision on which way you want to go, you have obstacles coming from every direction. and it all starts with that big thick solid line that won't let you get into the lane you need to get into until there's about two seconds to do it.
If you don't believe me, try to get onto Asbury Ave. or Route 35 North from Route 66. You better hope the stars are aligned for that maneuver, and you better hope another driver is feeling generous that day.
And then there's the whole nobody knows who has the right of way phenomenon. This much I know. If you're coming from Asbury Ave and you have to cross 35 South to get to Route 66 toward Route 18 you don't have the right of way, and odds are you're going to be there for awhile. And on a summer weekend possibly all day.
Did you know that the first traffic circle in the United States was right here in New Jersey, and yet, we still haven't seemed to perfect the concept yet.
Granted there are a lot of traffic challenges to overcome in a place so busy and so well traveled, but we shouldn't have to feel like we're taking our life into our hands jsut trying to get to Wegman's.
Listen to Lou & Shannon mornings on 94.3 The Point and download our free 94.3 The Point app.
LOOK: Here are the 25 best places to live in New Jersey
Stacker
compiled a list of the best places to live in New Jersey using data from
Niche
. Niche ranks places to live based on a variety of factors including cost of living, schools, health care, recreation, and weather. Cities, suburbs, and towns were included. Listings and images are from
realtor.com
.
On the list, there's a robust mix of offerings from great schools and nightlife to high walkability and public parks. Some areas have enjoyed rapid growth thanks to new businesses moving to the area, while others offer glimpses into area history with well-preserved architecture and museums. Keep reading to see if your hometown made the list.
The 100 Best Places to Live on the East Coast