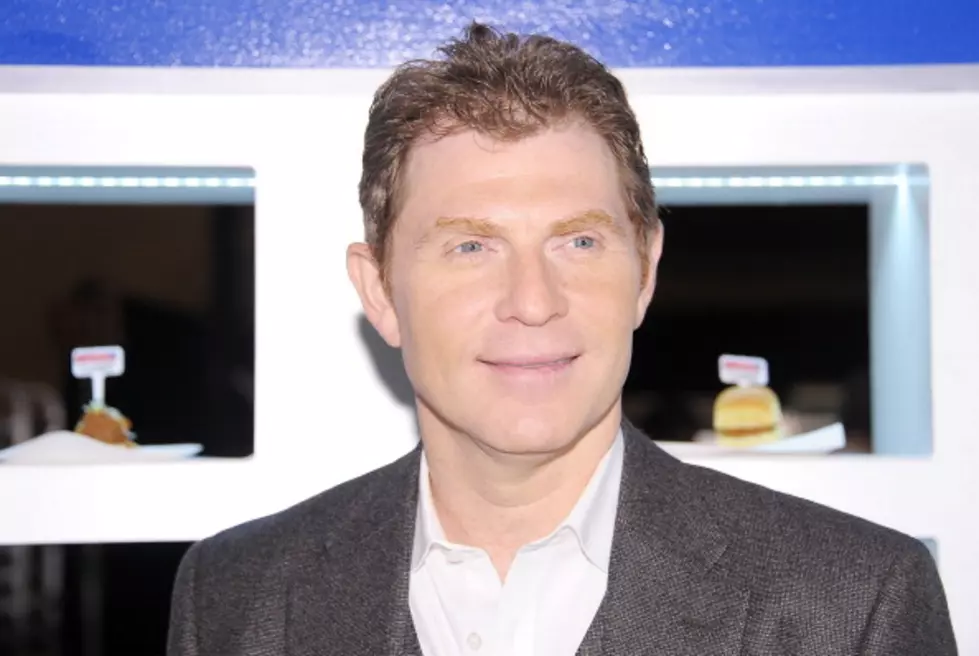 Bobby Flay to Throwdown with Local Chef in Jersey Shore Town
Michael Loccisano, Getty Images
As part of New Jersey's Stronger Than The Storm Campaign, celebrity chef Bobby Flay is bringing his 'Throwdown' competition to the Jersey Shore.
UPDATE: The time of the event today has been changed to 2 p.m.
----------------------------------------
The VooDoo Shrimp Throwdown is next Thursday, June 27th at 6 p.m. on the Keyport Waterfront.
Throwdown with Bobby Flay is a show that airs on the Food Network, where Bobby 'drops in' and catches amazing chefs off-guard for a taped cooking battle.
If there's a chef worthy of taking on Bobby Flay, it's definitely Chef Drew! Both have a flair for spicy dishes with tons of flavor. Drew's VooDoo Shrimp is pretty much my favorite dish at the Jersey Shore, so this is sure to be an epic battle of food!
It's no secret that I love Drew's food, and I'm a pretty big fan of Bobby Flay's (I finally went to Bobby's Burger Palace in Freehold last night and OMG! Get the Dallas burger with lightly salted fries and a dark chocolate milk shake!)
When it comes to next week's Throwdown though? I'm Team Drew all the way!
This battle isn't expected to be part of the Food Network show, but will instead be a part of a waterfront event open to the public, meant to bring people in to support local businesses in Keyport, which was largely devastated by Sandy.
The event is free and open to the public. There will be a Farmer's Market, concert, late night shopping, and free kayak tours.
I got to talk to Araneo today, and asked if he and his crew are excited about cooking with Flay, or nervous about the battle. He said, 'We're psyched. We're just gonna do what we do everyday, and that's what we're bringing to the table.'
Considering all they went through after Sandy, the team at Drew's certainly seems to know something about being stronger than the storm. There are expected to be some A-list celebrity judges (perhaps the Governor?), which is also pretty cool.
I asked Chef Drew if he had any fighting words or trash talk for Flay, and he said, 'No, all I can say is, thanks for picking us! Let's do it!'
Just another reason to be Team Drew!
What other local chefs would you love to see Bobby Flay battle? Tell us in the comment section below!