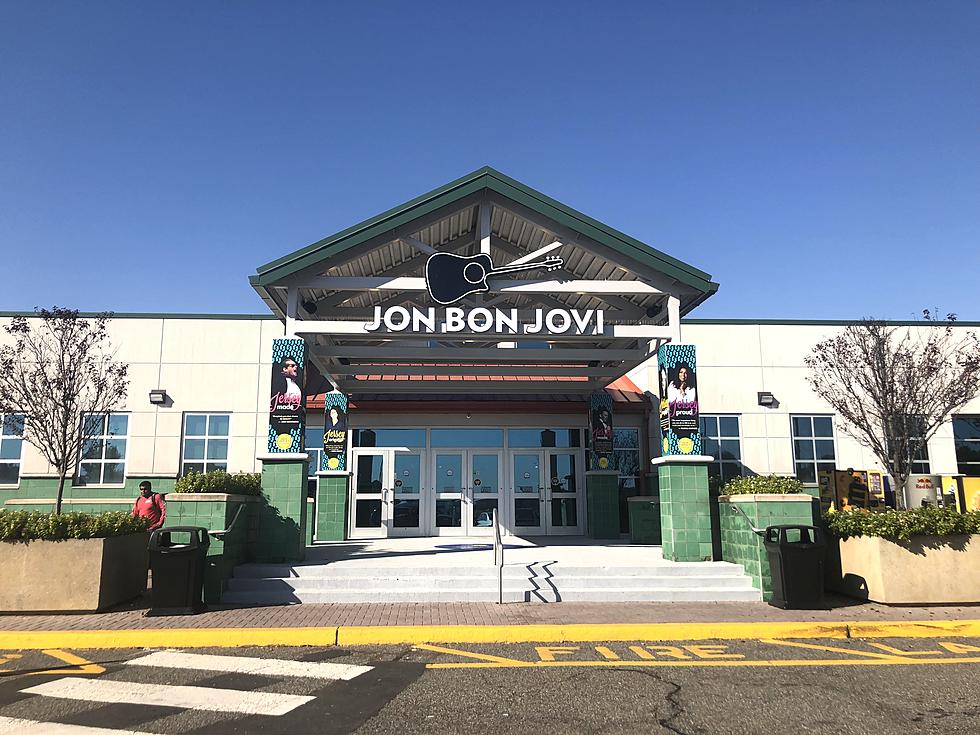 Bon Jovi's New Jersey Rest Stop Is Fantastic
New Jon Bon Jovi service area/rest stop (Cheesequake) Photo credit: Shannon Holly
The Jon Bon Jovi rest stop on the Garden State Parkway is way cooler than you may think...in fact, it's cool enough that you should make it a point to fill up there.  There is a Bon Jovi hologram and you can ask him questions!  I know right?
When you first walk up to the Cheesequake service area you hear Bon Jovi music playing loud and proud through the outdoor speakers.
Once you walk in you see lots of New Jersey stars featured on the pillars with a quote from that celebrity...and yes, celebrity holograms answering your questions! Keep scrolling to see hologram photos of Jon, the New Jersey celebrities that are honored and their words of wisdom for us!
JON BON JOVI'S SERVICE AREA REST STOP IS WAY COOLER THAN YOU THINK
You really have to check the new Jon Bon Jovi rest stop out (Cheesequake). It has music, photos, tributes, power quotes and celebrity holograms! Yes, holograms!
Some other Jersey notables got their own rest stop too...(notice The Boss does not have his own, he politely declined).  Here are the other spots (I wonder if they are as cool as Bon Jovi's stop?:
Montvale: James Gandolfini Service Area
Brookdale North: Larry Doby Service Area
Brookdale South: Connie Chung Service Area
Vauxhall: Whitney Houston Service Area
Monmouth: Judy Blume Service Area
Forked River: Celia Cruz Service Area
Atlantic: Frank Sinatra Service Area
Ocean View: Toni Morrison Service Area
LOOK: GO INSIDE JON BON JOVI'S $20 MILLION MIDDLETOWN MANSION
The 40 Best Cover Songs by Rock Bands